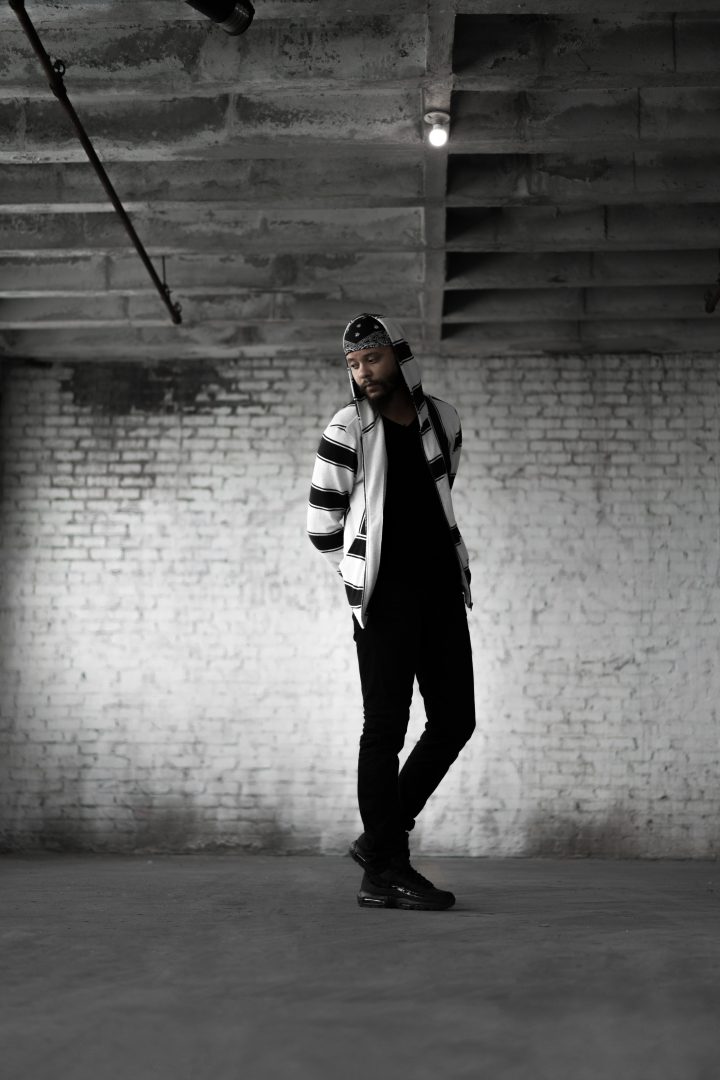 Inspirational rapper J. Monty is a lyrical powerhouse, delivering messages of hope, faith and positivity. Signed to Essential Sound, a faith-based division of Sony Music Entertainment, the Atlanta-based artist is praised for his ability to merge traditional themes in religion with his lyrical prowess and familiar sounds commonly found in today's rap music.
"I think when a lot of people first get saved and have that encounter with God, it can be really radical. I went from straight recklessness to righteousness it would seem overnight because I had such a crazy experience with God," J. Monty said.
This year he shot off four hot singles: "Seven Nights", "21 Gold St." featuring Koryn Hawthorn, "Mercy" featuring  Sitoveae, and "My God." He also performed at the A3C Festival & Conference and performed with artists Derek Minor, Canon, Byron Juane and Steven Malcolm on the "It's Not a Game Tour." Now off tour, he's focusing on creating dynamic music for his upcoming project set to drop in 2019.
How did you discover that you had a gift for music?
I was always creative. I was always a writer. I was writing books and stories as a child at 5 years old. The way I started taking my writing and merging it with music was my uncle. When I say my uncle, people think he [is] just some old dude with a beer belly, smoking cigars and drinking beer, but he [is] really just five years older than me.
He came down from Ohio and made beats with me. He opened his laptop and showed me that it was possible for regular dudes like us to make music. It just blew my mind. When he left and went back to Ohio, he left me with something like a bug. I had a sickness for music or an addiction.
While inspirational and rooted in religion, your music also has a popular sound and relatable feel. What made you crossover into music with a faith-based overtone?
I had a serious encounter with God. The quickest way I can explain it is God was calling me for a year through dreams. He would give me a dream every single night. I would wake up, and no matter how crazy it was, it would happen to me the next day.
Basically, he gave me a dream and at the end of the whole series of dreams, he said, "This is your last warning, and I'm just letting you know blood will be dripping from your dreads. That is your consequence for running away, and this is your last opportunity before you get too swallowed up in that lifestyle."
The next day I ended up getting jumped, randomly, by 30 dudes I had never met or seen a day in my life. I got my head cracked open, and blood was definitely dripping from my dreads.
I got rushed to the hospital. I gave my life to Christ in a hospital bed because I was like, "This is serious." He [God] was like, "Naw, I got use for you." Years later, I'm signed to Sony Music Entertainment, and I could never have predicted that was going to happen.
What do you have coming up for your audience and fans?
I am straight focused on music. I am locking myself away to finish this project. I'm trying to make the most beautiful project I've ever made and it requires 100% of my attention. All of these songs that I just released, they're just loose singles. They don't have a home. They're living in cyberspace right now.
I'm working on an EP that's completely separate from these singles, it's all new music. It will come out the first part of next year.