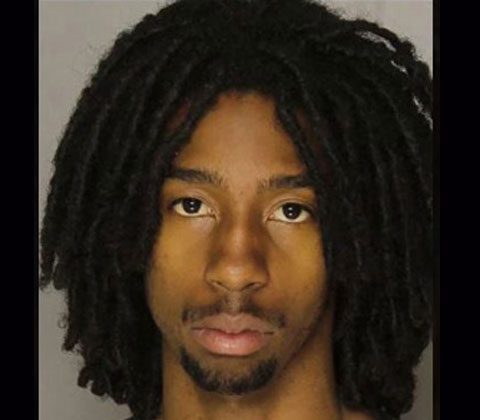 Many people have left an important item in an Uber ride by mistake. In the vast majority of circumstances, it's a simple mistake. But for Malik Mollett, 21, leaving his bag behind and claiming it later was idiotic because of its contents.
On Dec. 29, 2018, Mollett took an Uber in Irwin, Pennsylvania, and left a bag containing two pounds of high-grade marijuana in the backseat. The driver received an alert from Uber that Mollett had left a bag in his car. Upon searching the car, the Uber driver discovered the pot and called the police. The police then set up an elaborate sting operation and contacted Mollett pretending to be an Uber driver with his property.
On Jan. 9, 2019, Mollett met with an undercover cop at a local McDonald's to get his bag. According to Pennsylvania State Police spokesperson Stephen Limani, Mollett identified the bag as his and was extremely happy to get it back. He even asked, "How much of this did you guys smoke" to which the undercover cop responded that "None of the product was touched," according to Limani.
As a jubilant Mollett was getting ready to leave, other undercover cops made their presence known and arrested him on drug charges. Police said that Mollett then changed his story and stated that the bag did not belong to him and he knew nothing about any drugs. The weed has a street value of several thousand dollars and Mollett is facing felony drug charges and his bail has been set at $150K.