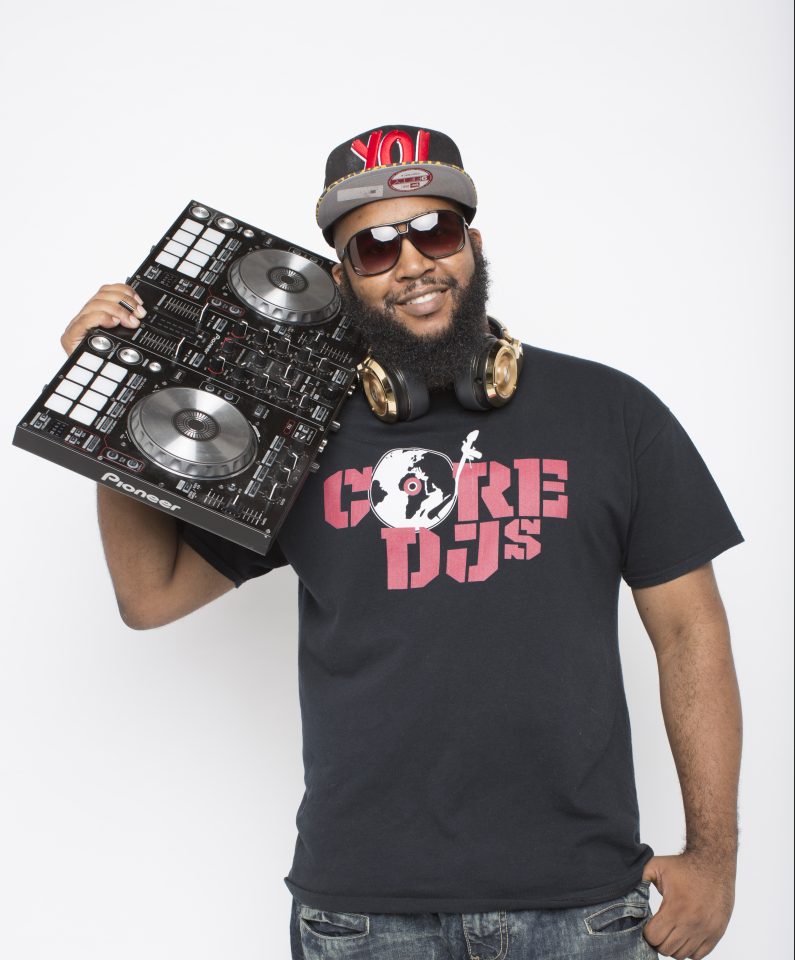 The Million Dollar DJ
Name: Charlie Hustle
Hometown: Washington, D.C.
Current city: Atlanta
Genre: Urban, open format
Rolling out's Master DJ series spotlights DJs recognized in their respective cities who are making an impact in their communities. Charlie Hustle — known professionally as The Million Dollar DJ — is taking Southern turntables to the next level as a notable mixer.
Born in Washington D.C., the masterful DJ makes his home in Atlanta, where he is in rotation at Alibi Atlanta and Encore Hookah Bar & Bistro. He also has expanded his brand by pre-recording his mix shows from radio stations along the East Coast, including in Miami, North Carolina and West Virginia.
Rolling out recently caught up with The Million Dollar DJ to learn more about his 10 years of experience in the game and how he prepares for his sets.
When did you start DJing?
I got started after my success with T-Mobile campaigning for the T-Mobile Sidekick 2 and Sidekick 3 and many mixtapes, including Southern Backlash, chopped and screwed series. Soon after that, life hit me, and I found myself homeless for almost four years. During this unfortunate setback, I kept track of my music library and took the opportunity to go to a nearby Guitar Center where demo displays were available and maintained to sharpen my skills.
How do you create the perfect musical experience?
The experience is special at Alibi Atlanta [nightclub] because it's not your typical 50 songs on current radio charts. Alibi is set up on a vibe. It's no pressure for anyone who is spinning there, but the crowd expects you to know your music. The type of people that come to any event that I spin at [are] always true music lovers. The age range isn't a factor at all.
What makes you decide to play a song during your sets?
Alibi is truly one of the few spots in Atlanta where you can play anything. Its all about the DJ knowing his music and creating a true journey. I have been able to play records like "Melodies From Heaven" [by] Kirk Franklin and "Thank You for Being a Friend" [by] Andrew Gold from the NBC sitcom "Golden Girls" and bring them back to current records [by artists] like Travis Scott and Future.
What kind of equipment do you use?
When I go to most venues, I'm bringing my Pioneer DDJ SX2, MacBook, Culture Audio Headphones and my mic. I rarely bring my turntables out these days because a lot of venues don't have enough space for them. Plus, I like to save my turntables for my private bookings.
What's the best food to order?
You can never go wrong with wet lemon pepper wings from American Deli or Magic City or a healthy rice plate from Mr. Everything [Cafe] — staples in the city.