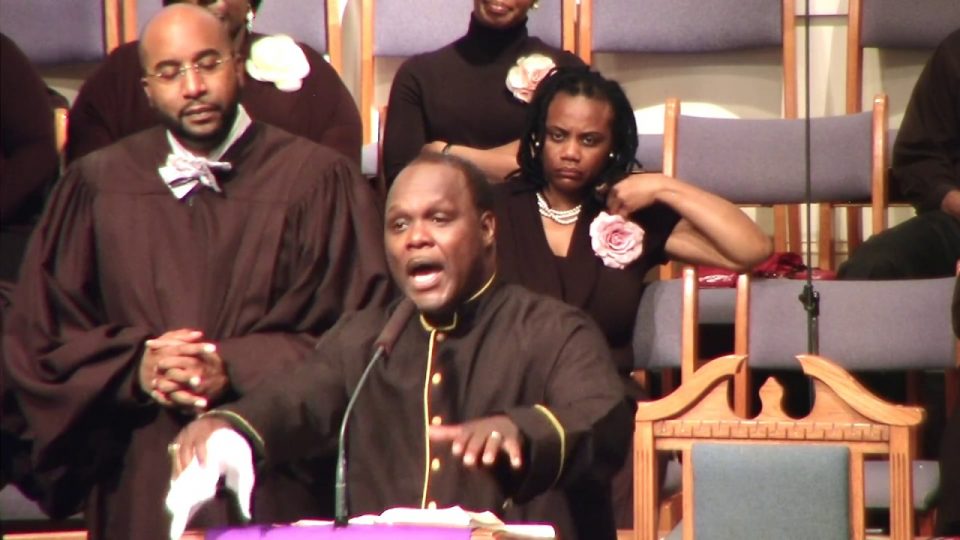 City: Stone Mountain, Georgia
House of Worship: Antioch A.M.E.  Church
Religion: Christian
Social media handles: @antioch_ame on Instagram; @AntiochAME on Facebook and Twitter
A native of Tifton, Georgia, the Rev. Vandy C. Simmons has served as senior pastor for several churches across the state of Georgia where he implemented community outreach programs that focused on youth literacy and leadership and assisted a childcare center in acquiring nonprofit status.
Currently, he is the senior pastor of Antioch AME Church in Stone Mountain, Georgia, where he has led the way on several major projects and established annual community events for the surrounding area. He is married to Dr. Bonita Morrow Simmons, the father of two sons, VanDorian and VanKeithin, and one daughter, VanKeila, and the grandfather of Nakai and Dorian.
When did you know that God was calling you to be a messenger of the gospel?
After losing my college football scholarship in 1981 due to a back injury, I accepted Jesus in my life. Interestingly enough, as I accepted Jesus in my life, I felt a calling to preach as well.
How important is it to have a personal relationship with God and why?
It is very important to have a personal relationship with God to give hope to life when disappointment and tragedy occurs.
What three successful habits are a part of your daily routine that help you maintain success, sanity and peace of mind?
One [is] to arise early in the morning. Another successful habit that I possess is daily prayer. Still another successful habit that I possess is to live by the golden rule. (That's the biblical rule of "do unto others as you would have them do unto you" found in Matthew 7:12).
As a pastor, what is your greatest or proudest achievement?
One of my proudest achievements as a pastor was establishing a bible study in the home of various church members due to low church attendance during the week. A young man gave his life to Christ at the first meeting.
Who is your biggest inspiration? Why?
My mother is my biggest inspiration. She gave me a God-consciousness, and she modeled how to be kind to others even as she was being abused.
Name two scriptures that address trouble.
For his anger endureth but a moment; in his favour is life: weeping may endure for a night, but joy cometh in the morning. Psalm 30:5
The thief cometh not, but for to steal, and to kill, and to destroy: I have come that they might have life and that they may have it more abundantly.  John 10:10