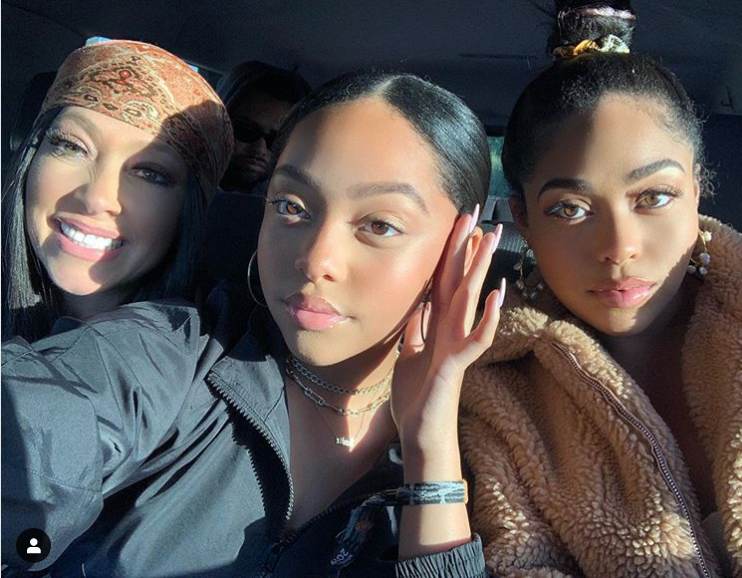 Skyrocketing socialite and social media influencer Jordyn Woods' Mother's Day photos are mesmerizing cyberspace.
In some of the pics, it can be quite hard to differentiate between the sisters, Jordyn and Jodie Woods. Folks also mentioned how much the daughters resemble their photogenic mother Elizabeth, with some commenting on their social media pages that they almost resemble triplets.
This past Mother's Day, Jordyn Woods, 21, snapped photos of the three and shared them with her 9 million Instagram followers.
Not to be outdone, mother Elizabeth Woods also took some selfies of the three and posted them for her 275K IG followers.
In each of them, fans were awed by the remarkable resemblance to one another.