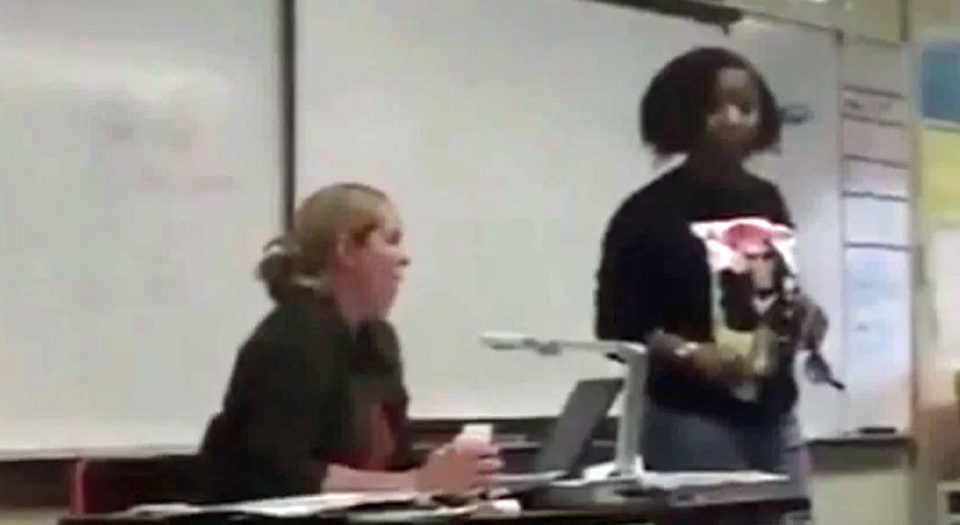 Bullying in school has reached critical mass in the United States. Over the past year, stories of children as young as 10 taking their lives in response to being bullied or it even being the motive for a school shooting have filled the news. It has become an issue that has frustrated parents and consequently, has caused many schools to institute a zero tolerance policy. Now one parent fed up with school bullies tormenting her daughter issued a stern warning with a threat of violence against the parents of bullying students.
The incident happened at Niguel Hills Middle School south of Los Angeles. Christian Tinsley, was fed up with the online bullying, threats and even sexual harassment directed at her daughter. In response, she decided to deliver her own PSA on the issue to the kids in the classroom and a message to their parents. stating at one point "If you look at her the wrong way, if you breathe the wrong way, send your mom to me" and "Any mom, any sister, can catch these hands," Tinsley stated at one point in the warning.
The assembled students are shocked and the teacher rushes out of the room to get help from the main office. The school district has announced that Tinsley was escorted out of the school and is now banned from campus.
The shocking video can be seen below: