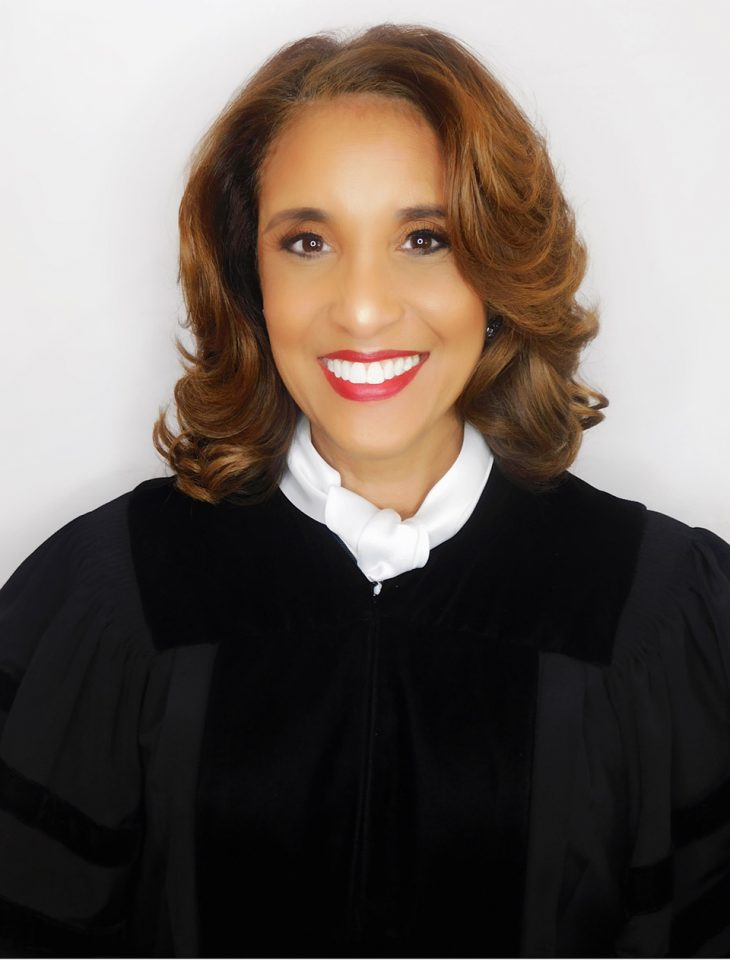 Judge Penny Brown Reynolds is a nationally respected leader, bold visionary and highly dedicated public servant. As the first African American in Georgia's history to serve as the governor's attorney, she is dedicated to the fundamental principles of justice, equality, civic engagement and advocacy.
Reynolds currently teaches law at her alma mater, Georgia State University, at the Andrew Young School of Policy Studies and is president and CEO of two 501(c)(3) nonprofit organizations dedicated to strengthening families and providing a voice for the poor.
She is married to the Rev. Edward S. Reynolds, pastor of Midway Missionary Baptist Church, where she serves as associate pastor. They have two sons and one granddaughter.
Reynolds shared her stand on legal justice and accountability with rolling out.
Describe your legal experience.  
My legal experience spans 25 years, having served in every branch of state government, as well as experience in the private sector.  My legal experience began as a summer associate at both the law firm of Nelson Mullins Riley & Scarborough and the Georgia attorney general's office. I served as a staff attorney [and] judicial clerk to the late Honorable John H. Ruffin on the Georgia Court of Appeals. I am a former assistant attorney general for the state of Georgia, former assistant district attorney with the DeKalb County district attorney's office, former chief of staff and general counsel in the lieutenant governor's office. I was appointed by the 80th governor of Georgia, Roy E. Barnes, as executive counsel. I was appointed as a trial court judge to the State Court of Fulton County.
What have been some of your most significant moments in the legal profession?
The most significant moments in my legal career include being the founding chair of the judicial section of the Gate City Bar Association and being inducted into the Gate City's Hall of Fame.
What advice would you offer a law student just beginning his or her career?
I would say to know that the practice of law is the hardest and best career you could ever hope for. Remember the law is a profession and not just a job. Always conduct yourself with the utmost professionalism. I urge new lawyers to never take shortcuts in doing their work. Becoming the best lawyer requires a great deal of sacrifice and commitment.
Describe your thoughts on legal accountability and justice?
I am very concerned about the role the courts have played throughout history in furthering the policies that have been used to keep monitories oppressed. If we look back to the numerous U.S. Supreme Court decisions like the Drew Scott decision, where the Supreme Court ruled that no Black person, free or slave, could claim U.S. citizenship, and therefore Blacks were unable to petition the court for their freedom, the court was wrong. We can only imagine the progress that could have been made if the Supreme Court had the courage to do what was right.