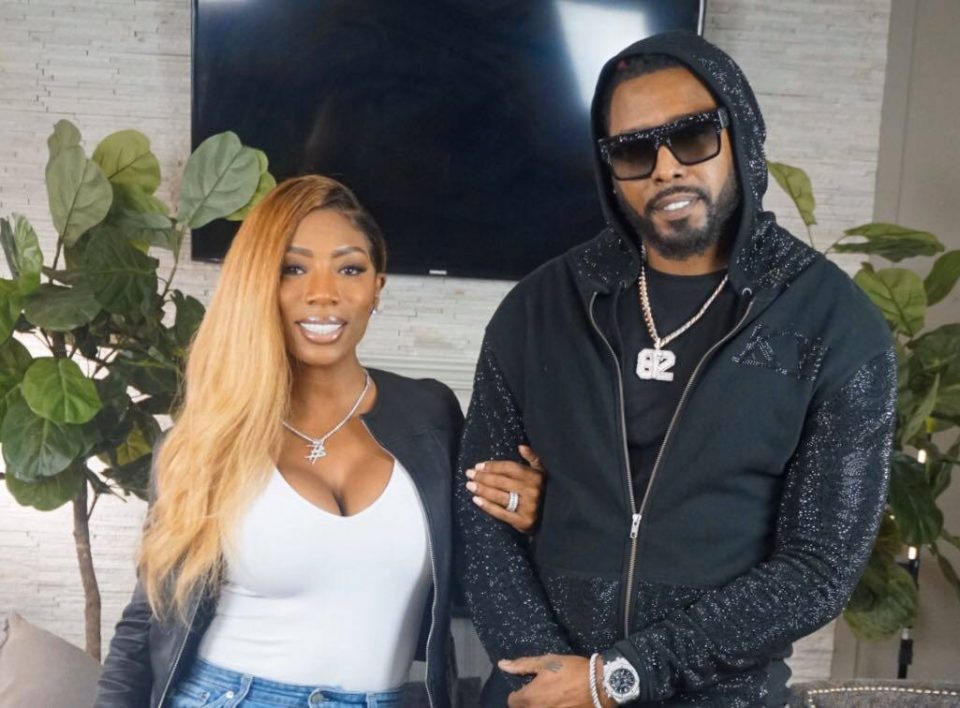 On OWN's newest relationship series, "Love Goals," celebrity couples come together for boot camp style therapy sessions designed to help them achieve their ultimate relationship goals. Former football player Dwayne Bowe and his realtor wife Theresa Bowe joined the first season of the show that is committed to helping couples get back on track to experience a happy and healthy relationship.
While undergoing therapy on the show, it was revealed that Theresa Bowe had been molested as a child by someone in the household. Her irritation at her husband's friends being around had less to do with his friends and more to do with her past. Rolling out had a chance to visit with the fun-loving couple as they made their rounds before the premiere of "Love Goals" on OWN.
For such a huge secret to be revealed during televised therapy had to be a huge surprise to both of you. Theresa, did you realize your past was affecting your current interaction with your husband?
Theresa Bowe: No, I didn't realize it at all. I did know that we needed help and I was in the process of looking for a therapist when the opportunity came to us. Spirit was a blessing to us and I believe for the other couples on the show as well.
Click continue to read more.