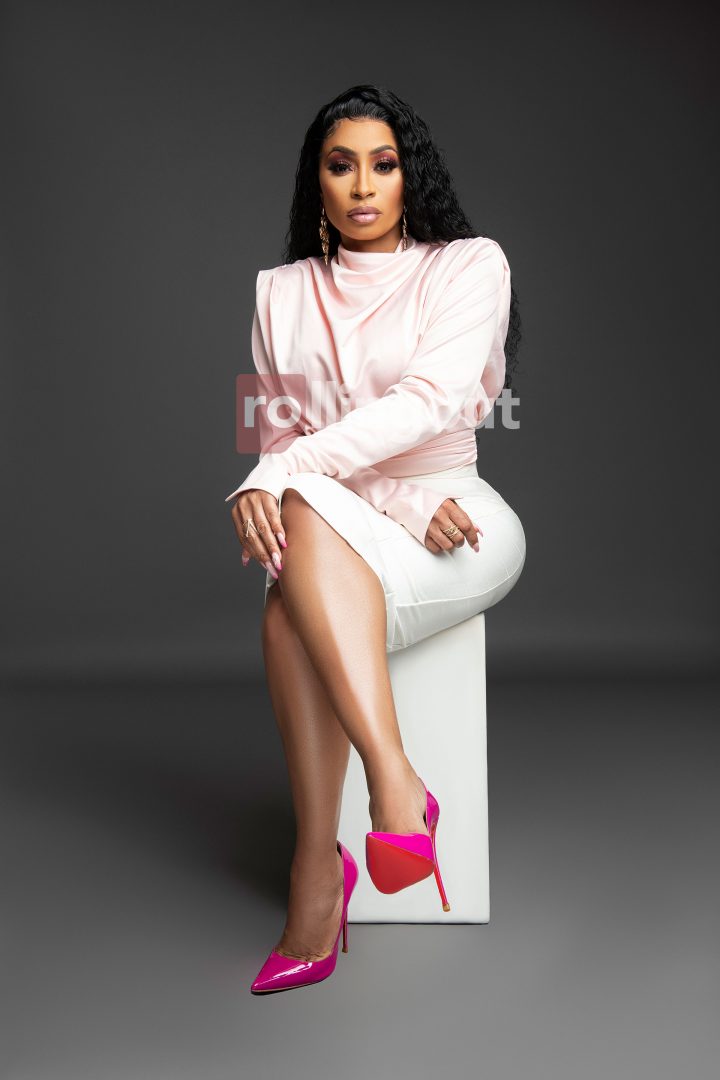 What motivated you to create a sex toy line?
I really want women to get to know their bodies and enjoy sex.  We have all types of different toys. I tell women to try different things out to see what works for them. I actually have a toy that's a mold of my vagina.
A few seasons back, viewers had an opportunity to see your relationship with your daughter Jasmine. Now that she is officially an adult, how has your relationship with her changed?
We have a great relationship, but even though she is grown, she still has to do certain things. She can't curse around me, she can't smoke around me. There still has to be a respect. We're cool, but I'm still the mama. That will never change.
You've always remained optimistic about love. What are your deal breakers in a relationship?
I will always be optimistic about love because I'm not the type of person that believes all is over when a relationship ends. That's just not my personality. Domestic violence is really my only deal breaker. You are gonna see cheating in most relationships. I know in all the relationships I've been in it's happened, so that's not a deal breaker for me. Most things you can get over, and I believe you should always give love another chance. You can't let one person ruin that for you.
Last season on "Love & Hip Hop Atlanta," you got engaged to Maurice "Mo" Fayne, and you two seemed happy. Where is that relationship now, and will we see more of the two of you on the show?
You can expect to see some secrets of mine revealed. Yes, I got married, and I'm getting divorced. The things that went on in my marriage no woman would ever be proud of saying she went through. It was a bad relationship, and I knew I couldn't be the role model that I want to be and stay in that toxic situation.
Story by Christal Jordan
Images by Nathan Pearcy