Most women don't need an excuse to get dressed up for dinner and drinks with their girlfriends, but reality star and beauty mogul-turned-real estate tycoon Maja Sly believes every move should be intentional. Sly celebrated the one year anniversary of her famed, "Dinner at Dusk" invitation-only dinners for women in business to close out Women's History Month with panache and most importantly purpose.
A select group of women gathered on the rooftop of the Glen Hotel to fellowship under the theme, "The Power of One." Sly kicked off the five-course meal by asking each woman to share one thing, person or idea that could change another woman's life at the table. "One thing told to me as a new business owner by Sharon Giles changed the entire trajectory of my business," Sly shared.
Many of the women shared inspirational tips but many gave wealth-building gems to empower others to promote financial affluence in the Black community.
"One person being able to purchase a home in your family changes the way homeownership looks in our community," Anita Allgood with Invest Atlanta shared. Allgood encouraged the table to look into grants and assistance that other women may need in order to achieve homeownership.
In addition to homeownership, several insurance executives discussed the impact of insurance on generational wealth. "Life insurance is not just for the burial costs; but insuring the entire family to pass along wealth as a death benefit will truly bridge the wealth gap," Jennifer Walker said.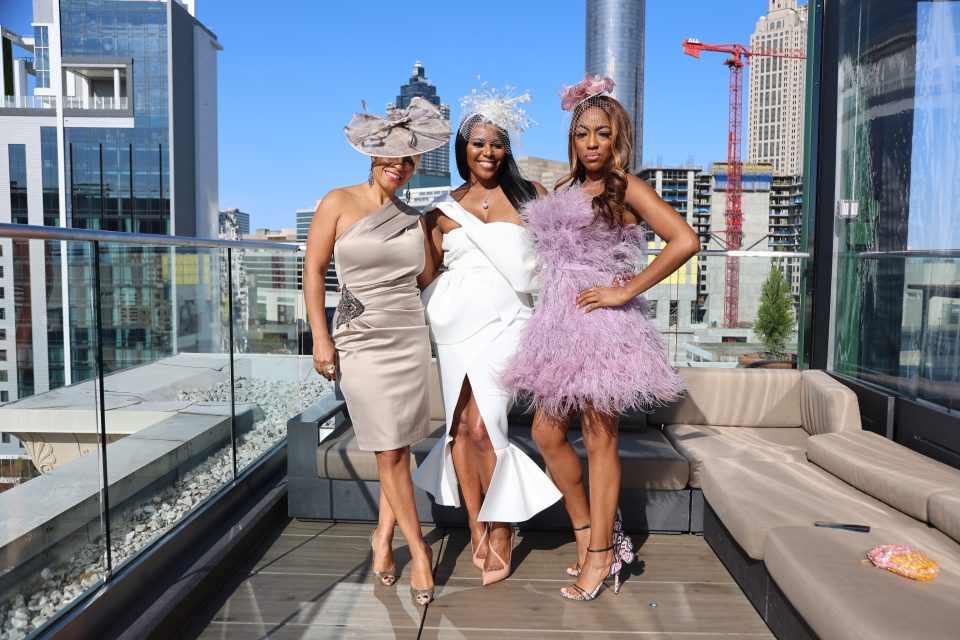 Michelle Falconer chimed in on the importance of insurance and how it could collectively impact our communities. "If more Black families insured dependents; specifically black men the senseless deaths would stop because insurance companies would lobby to change the laws because they wouldn't want to pay out all those claims," Falconer shared.
Sly ended the evening inviting gentlemen to join the ladies for a nightcap on the rooftop. "Dinner at Dusk is a labor of love for my sisters but it wouldn't be possible without the men who support us and sponsor the event,"she said.
Sly plans to continue the dinner series and to expand the brand.