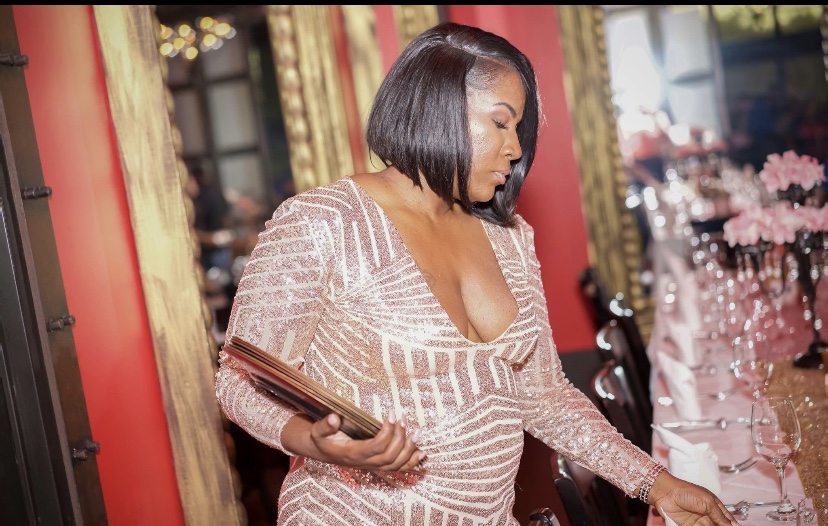 Event planner Shaquilla Shannon is an entrepreneurial success who is now creating opportunities for other entrepreneurs to thrive. Shannon is the founder of the event planning business Larger Than Life Event Planning Custom Designs and Treats, which services events globally, while simultaneously helping entrepreneurs kick-start their own businesses.
"You must find your passion, deepen your experience and never stop seeking opportunities to grow to reach your ultimate experience," advises Shannon.
Shannon is actively assisting business aspirants through her workshops and events. This year, she is launching her first annual multifaceted business workshops, Ultimate Event Planners Retreat on Nov. 15-17, 2019, in Orlando, Florida.
Rolling out spoke with Shannon about her humble beginnings as an operational manager to starting her own business specializing in event planning.
Tell us how you started your event planning business.
I managed the Fort Sill Patriot Club army base's social club day-to-day operations of the team for four years. We ensured that all events extended the superior standard of hospitality [to] promote the vision of our clients. My [business] produces a wide variety of events including: weddings, conferences, birthdays, gala dinners, fundraisers and alumni events. After my husband retired, we moved back to Lakeland, Florida [and] I worked as a medical coder. My job didn't fulfill me [and] I told my husband I contemplated leaving my job [to] start my own business. [Later], I started planning [the] birth of Larger Than Life Events Planning Custom Designs and Treats. With God and support [from] my family, I resigned from my job, [took] a leap of faith, and started my own business.
What has been your most memorable experience with your company?
The most memorable experiences [are] weddings. Weddings are a significant occasion for the bride and groom-to-be and [for] their guests. [Furthermore], their special day should be memorable, fun and perfect. For the bride to be, planning and hosting a wedding can be a daunting endeavor, [so] having a wedding planner is a must! We pride ourselves in meeting the clients' needs, making wedding planning a stress-free experience and creating the "Fairytale Reality."
Why is it important for you to share your knowledge with others?
As a small business owner, you don't have all the answers, but through trial and error, hard work, [a] support system and seeking good advice, you eventually achieve your goals. I truly believe sharing knowledge is powerful and important in the success of my business. I [hope] to inspire entrepreneurs who are seeking to start a business or take their business to the next level.
What is one unique aspect of your company that people may overlook?
We work with local businesses and nonprofit agencies to help our community prosper. We contribute to helping youth, families, [and] communities [to] prepare them to become self-sufficient by creating workshops, job experiences, training and education.
How can our readers find you?
Facebook:@LargerThanLifeEventPlanningCustomDesignsAndTreats
Instagram:@LargerThanLifeEventPlanningFL
LinkedIn: Shaquilla Shannon
Eventbrite: Larger Than Life Event Planning Custom Designs And Treats