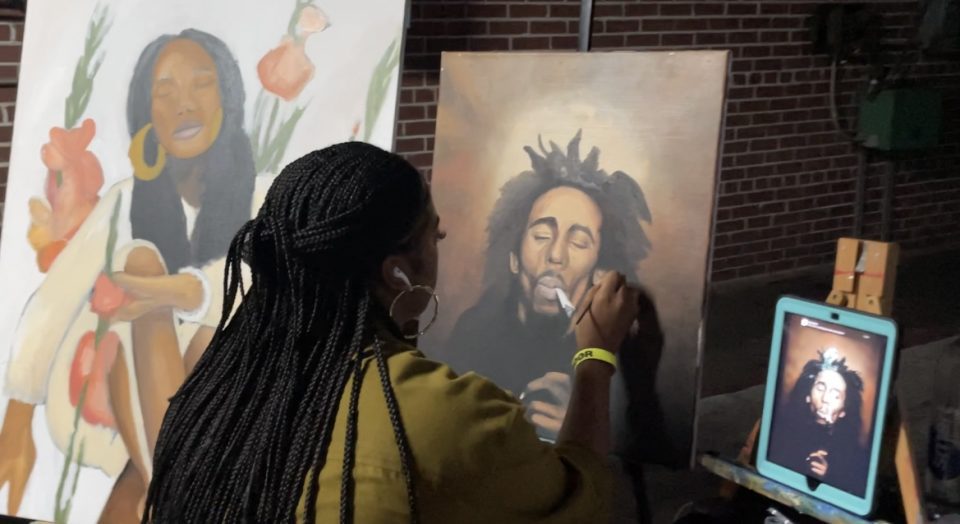 Bonfire ATL sponsored by Backwoods brings out the most creative visual artists in the city.
Mel Necole shared her portfolio with rolling out and told us the inspiration for her paintings.
Who is making smoke right now in Atlanta?
Well, my name is Mel Necole and I'm a self-taught artist here in Atlanta.
What type of art are you producing and sharing with the community?
I really love portraiture. For me, my paintings are a form of self-expression. I love positivity and motivational things. I try to promote self-growth and spiritual empowerment in the art community.
When did you know art was your craft and you wanted to give that to the world?
I'd say about five years ago, I was doing it as a hobby before that. It was kind of a craft and one day my friends saw my paintings and they raved about it. Long story short, it just built over time as far as people being aware of it. It was one of those things that I felt like I needed to share with the world because it was too good to be true. I started going to "YouTube University" and teaching myself. Then I just painted every day and decided that I needed to promote it to the world.
Is art a part of your mental health routine or is it just a way to express yourself?
A combination of both, but more for mental health. I don't paint if I'm not in a good space. I learned to not keep up with social media and so I do paint from a place of personal inspiration. Whether it be after I go outside in nature if I'm spending time with God and sometimes even conversations with my friends. I wait until it comes naturally to me and then I paint it.
Where can our readers keep up with you?
Follow me on Instagram at @melanee.necole. It's the same on all platforms. You can see all my work there, and I have a few other forms of art that I do too, so definitely check that out.