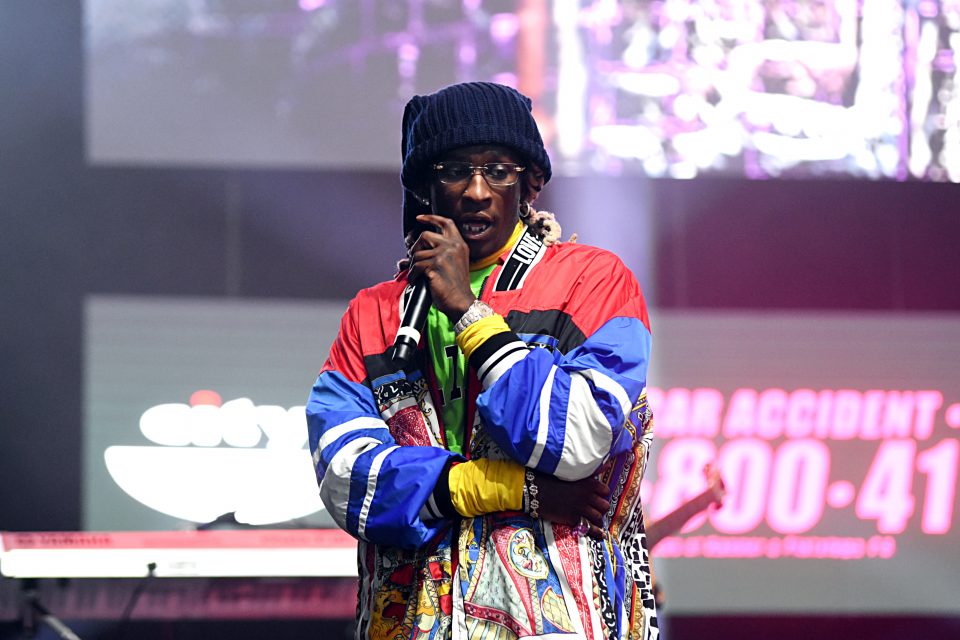 Rap star and purported YSL leader Young Thug reportedly faces life in prison if he is convicted on the gravest charges levied against him.
The Fulton County District Attorney's Office in Atlanta has listed seven felony charges against the emcee whose real name is Jeffery Williams related to the RICO statute, including murder, gang activity and drug dealing.
DJ Vlad posted a comment about the case.
Fellow rappers Young Scooter and Trae Tha Truth also posted up at the Fulton County courthouse to show their support for Young Thug. Trae told his 1.5 million followers: "JUST LEFT COURT WIT [snake emoji] HE GONE BE HOME BEFORE SUMMER." Trae Tha Truth added a caption to his own post with, "Me & @youngscooter Pulled Up To Court To Support @thuggerthugger1 … Real Ones Need To Stand By Him… He Need Real Luv… Salute!!"
Additionally, Thugger's father told Infamous Sylvia that his son should not plead out.
"As a father, if they came to him with a plea deal and he left it up to me to give him the advice. I would tell him, 'No.' I can't answer that because I'm not him. I'm his father. My son is not guilty of a lot of things that these people [prosecutors] probably sayin' about him," he said.

Exclusive: Interview with Jeffery Williams Sr. (Young Thug's Dad) https://t.co/VMbv9TuMeW

— Infamous Sylvia (@drmoemoe) December 30, 2022