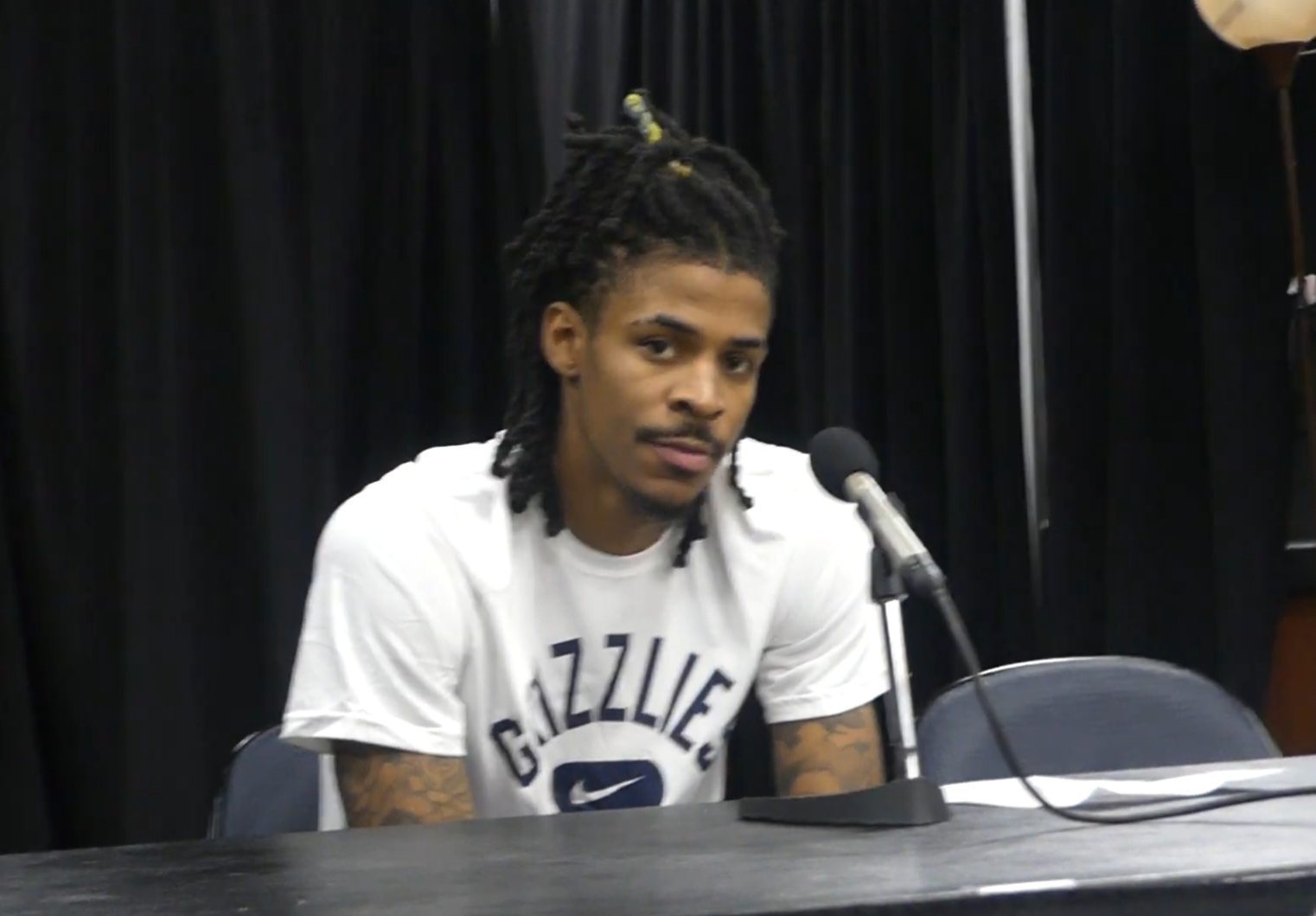 Ja Morant has fans worried. On May 24, the Memphis Grizzlies' star guard posted a series of photos of his loved ones on his Instagram with the final slide reading, "Bye."
fans are worried after Ja Morant posted multiple stories on Instagram showing love to his family before ending it with a picture of himself and the word "bye" pic.twitter.com/0llObsC8yp

— SAY CHEESE! 👄🧀 (@SaycheeseDGTL) May 24, 2023
Morant is currently suspended by the Memphis Grizzlies after being spotted allegedly holding a gun on his friend's Instagram live. It was the second time Morant has been on Instagram live holding a gun within the past three months. The first time, Morant was in a Colorado strip club after the Grizzlies played the Nuggets. Morant checked into a counseling facility in Florida after the initial suspension.
"I'm going to take some time away to get help and work on learning better methods of dealing with stress and my overall well-being," Morant wrote in a statement.
When he returned from the suspension, he sat down with ESPN's Jalen Rose and said he needed to find better ways to deal with his anger and all of the hardships life brings. In a 2021 interview with Taylor Rooks, he opened up about mental health.
"Anytime someone asks me, 'Are you OK?' I always say, 'I'm good,' even if I'm not," Morant told Rooks. "I'm just used to getting through stuff on my own."
"You don't realize you're drowning when you're trying to be everyone else's anchor." @jamorant talks to me about dealing with the bubble and how he works on his mental health every day. Make sure you take care of yourself first pic.twitter.com/bKOBZOB0FX

— Taylor Rooks (@TaylorRooks) September 29, 2021
If you or a loved one feels like harming themselves, please contact the 24/7 suicide and crisis lifeline at 988 or text 741-741.