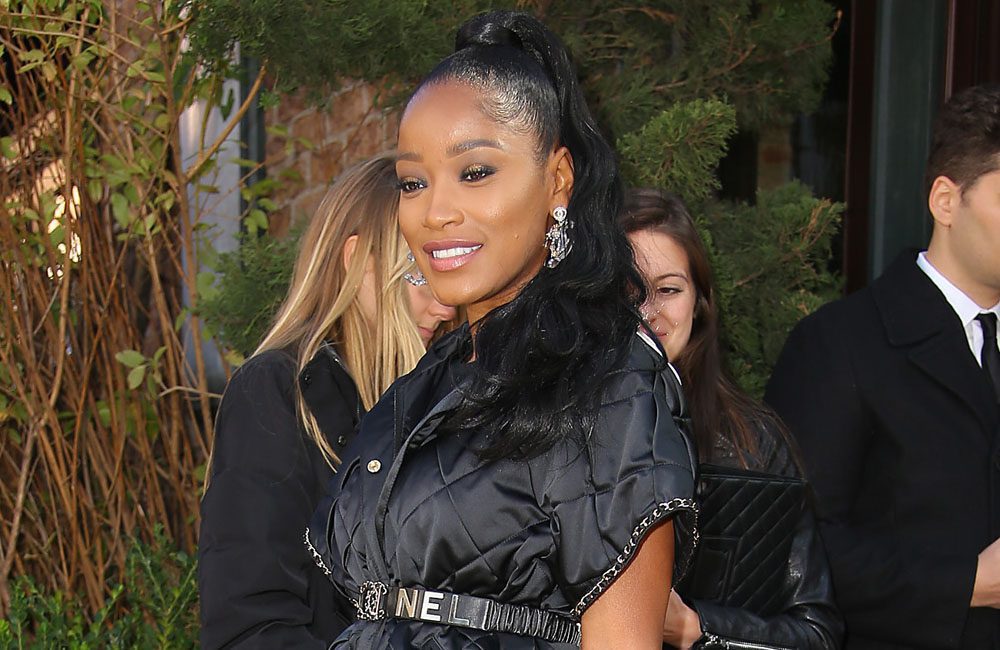 Since the viral video of Usher serenading Keke Palmer at one of his concerts has caused so much buzz, the new mother has not let up with the social media content.
Some fans believe that she is openly shading her boyfriend and others believe they are no longer together.
Fumbling keke palmer is crazy

— Puni (@pushiinpastp) July 12, 2023
Social media users are finding some of her content to be comical and empowering, but conversely others find her latest videos to be corny.
I wish I looked this good after giving birth. There is something empowering about getting back and just loving you. Pregnancy brings up so many insecurities that most women shy away in baggy clothes for years fearing condemnation. Keke Palmer you are glowing, enjoy yourself. https://t.co/OrLOHTqCPY

— Census Lo-liyong (@censk) July 6, 2023
KeKe Palmer being real corny now she dragging it fasho

— Carla 🍫 (@iam_carladh) July 10, 2023
Yet, the multi-hyphenate recently reminded fans to laugh more.
It's so important to be playful, silly and have fun. The world is tense enough as is, laughing helps me 😅

— Keke Palmer (@KekePalmer) July 11, 2023
Comments poured in shortly after she posted a video of her singing Usher's hit song, "Let It Burn." Fans reacted by saying she had gone too far, which may have caused her to delete the post.
After being called out for dragging the situation, she is now focusing on posting more positive content including her new collaboration with Zenni Optical, her latest album Big Boss, and her network KeyTV.
Despite the backlash, the actress and artist continues to post what makes her happy, but some believe they shouldn't let this moment break up their home.
https://twitter.com/theylovenelly/status/1678501543836778497?s=46&t=HMb_KHNOOur9_u8JcV6NjA
Palmer has yet to give an update on her current relationship status with her boyfriend, but that is not stopping the internet users from speculating about a number of possible scenarios.
Regardless, Palmer continues to put forward a positive image in the entertainment industry and isn't afraid to stand her ground for what she believes in.