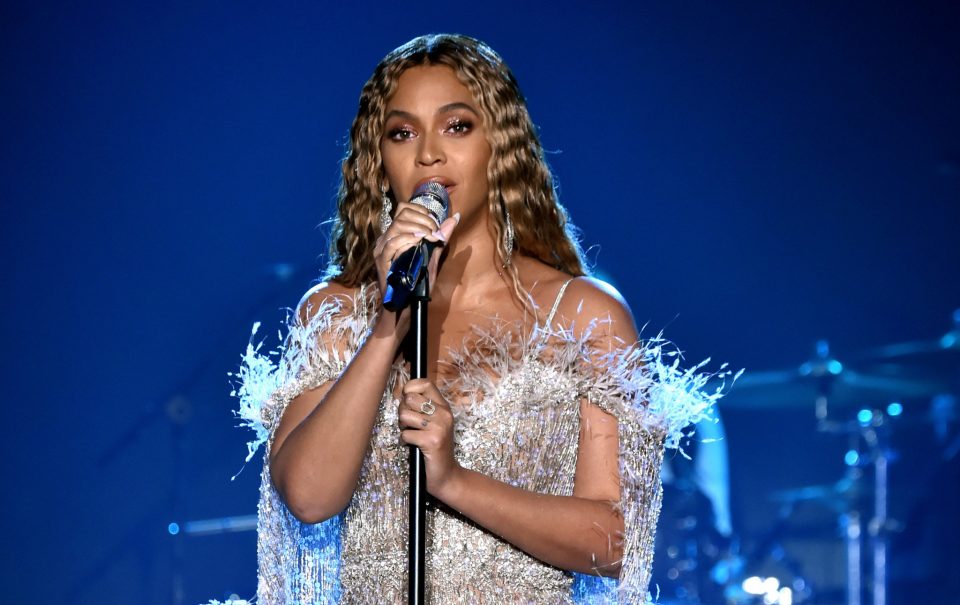 Some Beyoncé fans are cooking the crew member who appears to have placed his hand squarely on her backside — and kept it there — as he helped her down from a stage prop.
The 41-year-old global superstar is seen in a TikTok video during one of her latest stops on the Eastern Seaboard having trouble getting down from the vehicle she was performing on.
When Queen Bey handed the microphone to one of the stage hands, three men surround her to help her down as the Renaissance songstress turns around to climb down the ladder.
The man in question, wearing a gray "CREW" jacket, was one of the three men who put one of their hands out to brace Beyoncé and prevent her from spilling onto the stage floor. But only the man in the crew jacket had his hand in proximity to her derriere.
To some fans, he seemed to make contact with her posterior and kept it there as she descended the ladder. Others pointed out that he also seemed to have repositioned his hand while remaining on her butt.
Beyoncé's tank broke down last night in Boston 😭 pic.twitter.com/AgM7UE3mhJ

— RENAISSANCE WORLD TOUR (@RenaissanceWT) August 2, 2023
One person can be heard shouting in the background. "Someone's getting fired! Someone is getting fired in Boston."
Some believe that the crew member groped Beyoncé, while others think that fans are reaching too far.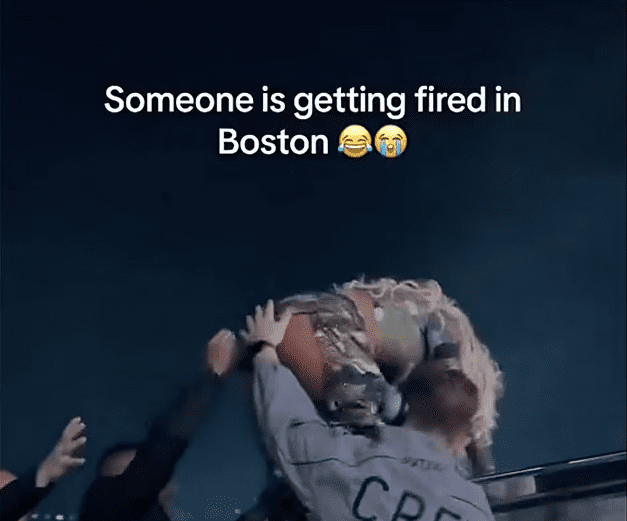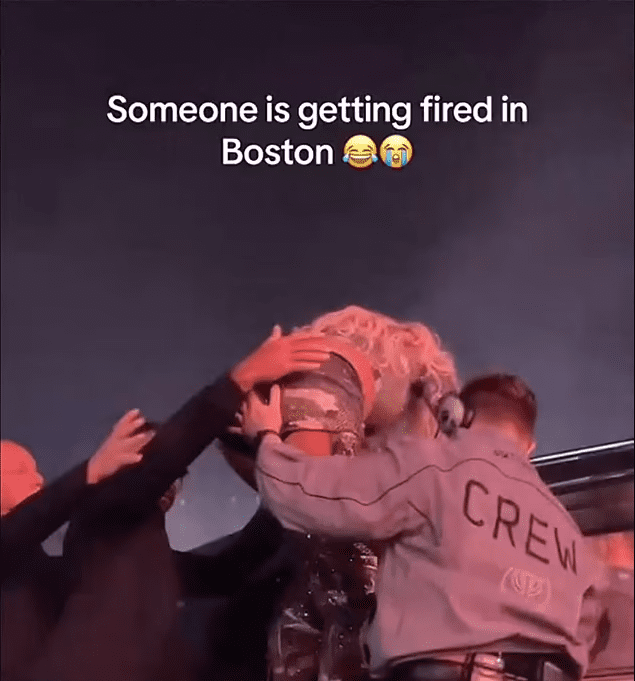 Others in the comment section dismissed the accusations of impropriety.
Looks normal. She has a crew that are making 1000% sure she will avoid injury. They are trained for that. Note he moves his hand on her seat – the best place for support. If she slips, she's safe, and they did their jobs. It may look odd but this was done properly and safely.

— Liam (@StarshipMine) August 3, 2023
😮he cupped that azz! pic.twitter.com/2s9d6YB9nE

— Becky Goodhair🛼 (@YepImBecky) August 2, 2023
don't get mad at me but i think he was just trying to cover her, one thing about 🐝 is she build relationships with her crew and i don't think he was actually grabbing her on purpose…

— . (@ARlANASP0V) August 2, 2023
That was a little much

— Tha Misses (@MsPorsh) August 2, 2023