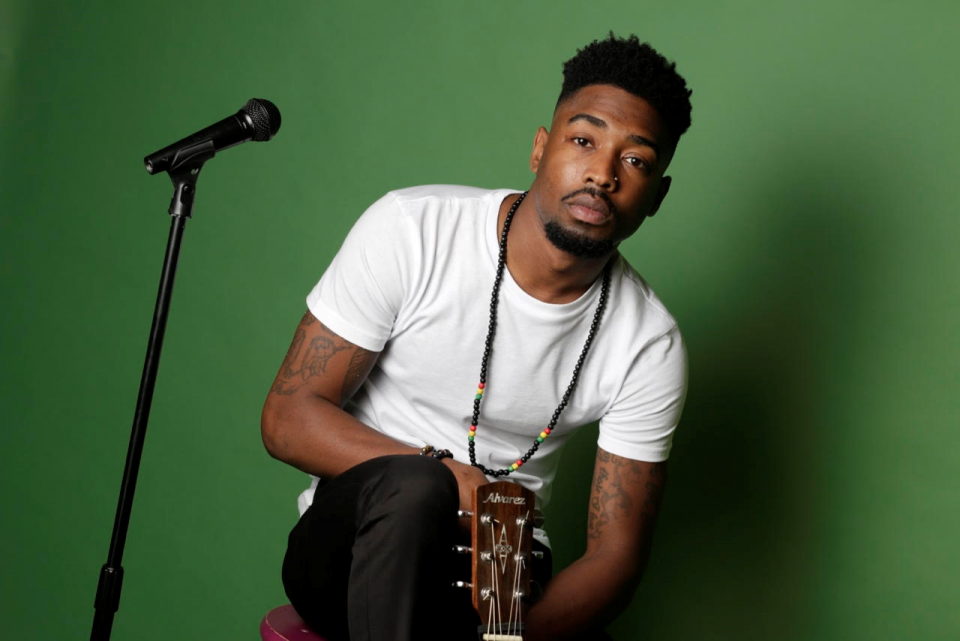 For some, it started with a video of substitute teacher spitting a powerful spoken-word about his life in a classroom that instantly went viral, but for now-23-year-old Kondwani Fidel, his moment started long before that. The Baltimore native is a writer, speaker and poet who is traveling the world to touch lives with his story. Fidel has already received recognition from Business Insider,  Huffington Post, Mic, CNN, and his work has been published in The Root, The Afro, and City Paper. This millennial is now using his past experiences to build a brand that impacts the youth. Read on as he shares his road to success and plans for the future.
The video of you rapping a powerful message about your past experiences and your hometown, blew up on social — getting 2.6M views on Facebook. How did that unexpected exposure affect you?

It was unexpected for many, but God's timing is always perfect, therefore, I believe it was right on time. The exposure helped me out because I was able to share my story with more people. By sharing the struggles I face, I help people, young people, in particular, to see value in their own lives so they can strive to win.
For most millennials, it's all about putting yourself on. What steps do you take to build your brand?
For Black people in general, it has always been about putting ourselves on. We live in an oppressed society that attempts to crush our every move as soon as we're born. Especially for the Black and Brown people who lived, and are currently living in extremely poor conditions, such as East Baltimore. Black people always had to get it out the mud. Being a good person and giving back to my community always comes first, so, my brand molds itself around my mission. I build my brand by reading, writing, and helping others, every day.
For those who have yet to read your second book, Raw Wounds, what is it about?
In Raw Wounds, I use youth-friendly language to explore the dynamics of social oppression and social justice. It reads like a memoir at times, and it details my personal experiences in East Baltimore. It touches on my parent's battle with drug abuse, robbing, and incarceration, and my own mistakes that I've made. I magnify the issues of systemic racism and policies: commonplace for Black people, but often overlooked by much of America. Raw Wounds is being taught in high schools and universities throughout the country and I believe that it is an eye-opening and liberating to students, educators, parents, and anyone else who wants to gain proximity to issues that people face in oppressed environments.
I looked through some of your writings available on www.kondwanifidel.com and picked up your passion for storytelling. How does expressing your thoughts and ultimately sharing them, help you grow?
Shirley Chisholm once said, "Service is the rent you pay for room on this Earth." I believe that if you make other people's lives better, that your life will become better. That is how I have grown and it is how I'll continue to grow.
What are three tips you could give those who are thinking about becoming an author in an era where content is everywhere?
I would tell them that it is vital to read and write every day, don't ever seek validation from anyone, and always remain true.
Your mission is all about inspiring the youth. Why is it so important for you to target them? Also, what are two main messages that you hope to always convey to the youth when speaking to them?
It is important to target the youth so we can steer them in the right direction before they fall into the grief-stricken pit of systemic oppression, aka "the streets." The millions of people who become victims of their rotten environments aren't rotten people. Those people aren't given resources and skills that is much needed in order to excel in America. We can save some of our youth by providing them with the necessary tools. I always want the youth to understand that they did not create their situations in which they live, racism in America did; therefore they shouldn't blame themselves for struggling. I also want them to understand the importance of literacy and becoming a critical thinker because once you are able to think critically, you can think for yourself and make better moves.
What do you love most about performing spoken word?
I love that I can be myself. When I'm on stage performing, I am the best version of Kondwani Fidel. I am the freest when I am on stage. And most importantly, I help people.
What's next for you?
I'm on a Raw Wounds book tour right now, and it is great because I love meeting new people. I was recently accepted into the Master of Fine Arts: Creative Writing and Publishing Arts program at the University of Baltimore, so I'll be starting that in August. I'm going to continue to level-up by becoming a better artist and a better servant to my community.