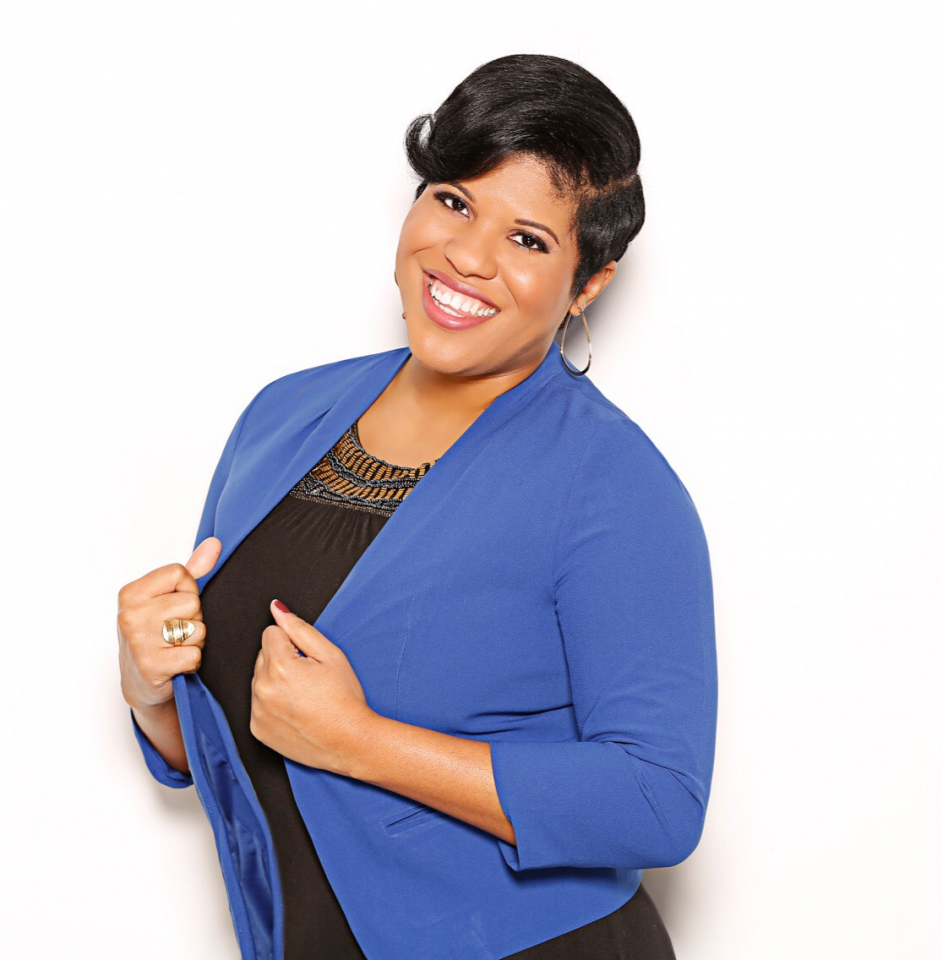 On the heels of completing the city of Atlanta's Inaugural Women's Entrepreneurship Initiative (WEI), Adrienne J Media (AJM) has proven to be a leading female-owned business after revealing a revenue increase of 18.21 percent, making AJM one of the top performing businesses to have participated in the city-funded initiative.
"Being a part of WEI has taken my business to the next level," Adrienne Brown, chief digital strategist and founder of Adrienne J Media, says in a statement to the press. "Not only are we now able to provide jobs in the City of Atlanta, but we have also played an integral part in the marketing efforts of major local and national brands like American Family Insurance, African Ancestry and the National Black Arts Festival."
AJM'S founder, Adrienne Brown, was one of 15 entrepreneurs selected to incubate their business at WEI, in a technologically advanced environment designed to foster and promote interaction and engagement with like-minded counterparts. Given educational resources, access to funding assistance and mentorship, AJM was able to grow over the course of 15 months and contribute to the economic and social vitality of Atlanta by hiring two full-time employees, two interns and generate over $138K in annual revenue. Upon graduating from the program, AJM can currently be found in their new office space housed in the historic Hurt Building in downtown Atlanta.
"We are excited that Adrienne J Media is a part of the success story of WEI," said Theia Washington, director of the city of Atlanta Women's Entrepreneurship Initiative. "As an active and dedicated member of WEI, AJM has made us and the city proud."
Brown is proud to be among the rising statistics of women-owned businesses to contribute to the growth of Metro Atlanta. AJM is an integrated advertising agency that provides digital services and strategic plans to businesses, brands and individuals. Services include ad planning and execution, email marketing, content development, graphic design, social media management, and web development. Helping brands build and promote their digital best, AJM's business savvy insights and guidance contribute to their client's increased brand awareness recognition and profits.
As we know, Facebook Live is an amazing tool that can help businesses directly connect with fans and potential customers. From gauging interest in a new product to sharing recent business achievements, it is one of the most immediate and engaging ways to receive candid feedback from fans. So, how does your business make the most out of "going live?"
Here, AJM offers answers to a few common small business questions about Facebook Live.
1. Is Facebook Live more effective than regular Facebook posts?

There is as much value in Facebook posts as there is in Facebook Live. Ultimately, the choice to select one or the other should be based on the businesses social media goals. If the goal is to promote awareness around a service, linking to a particular website, a post would be the best selection. However, if a business is interested in engaging in a dialogue, to receive insight on a particular product, a Facebook Live would be more appropriate.
2. Is going Live better than regular video?

Live or regular, video content is king across several social media networks. "Forty-five percent of people watch more than an hour of Facebook or YouTube videos a week. (HubSpot, 2016) Additionally, "Almost 50 percent of internet users look for videos related to a product or service before visiting a store." (Google, 2016.) A well-executed video, live or regular, is a plus for any business.
3. How do you make Facebook Live interesting?

Focus on a particular topic that is of interest to your fans. Request their feedback and include their input during your discussion. To promote variety, include multiple business representatives or invite a co-host.
Bonus tips

Don't be afraid to interact with your fans. Ask them engaging questions. Read and reply to their comments. Most of all, thank them for tuning in and encourage them to like and share the video with their friends.
To encourage participation and views, develop consistency around your Facebook Live. "Go live" at the same time or day of the week. Your fans will take notice and look forward to your next Live broadcast.
Make sure your environment is video friendly. Live broadcasts with minimal distractions, background noise or visual, garner more views and higher engagement.