Tami Roman body-shames Cardi B; rapper rips Roman right back
"Basketball Wives: LA" star Tami Roman is a proud, certified arsonist. Roman has long been known for setting social media fires with her hilarious "Bonnet Chronicles" series.
Roman's uncut and unapologetic commentary on the latest in pop culture usually brings the laughs, but a recent "Bonnet Chronicles" installment slammed the sensibilities of reality star-turned-rap sensation Cardi B.
Roman's comical take on Cardi's sudden weight gain may have gotten the co-sign of 47K of her IG followers, but the "Bartier Cardi" rapper was not pleased.
Cardi immediately took off after Roman as if she stole something. After running down her day and how she discovered the shade on 'Bonnet Chronicles,' Cardi B wrote, "I don't ever talk about other people! I be talking my s–t but not about others specially [sic] if i don't know you… Whyyyy is my name in your f–king mouth? Do i make you a check? Do i f–k you? Am i eating your p—y? Am i helping you find a job? So why Cardi B be in your f–king mouth?"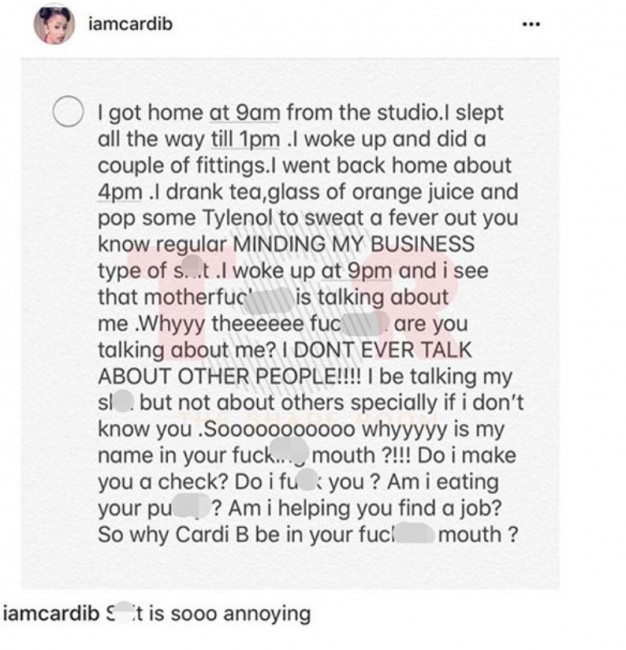 Check out the rest of the profane exchange in full below. (NOTE: Very strong language)