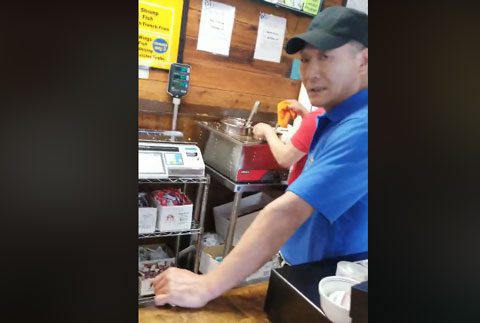 The city of Snellville, Georgia, is located about 40 minutes from the heart of downtown Atlanta. It is a diverse city and many immigrants have been able to open a business or buy homes in the area. One such immigrant couple is Mr. and Mrs. Lee who opened Doo's Seafood. According to the company's website, the couple invested their life savings into the business and have two other locations. The Lees state on the website: "The Doo's Seafood & Deli Story starts in South Korea, where a couple, Mr. and Mrs. Lee were in search of a better life for their family and children. They always worked hard, stayed focused on helping others and maintained a vision that one day they would be able to build something as a family they could expand. In time, they landed in the U.S. in Louisiana outside of New Orleans and found work to support their family and build a new life."
Apparently, they decided to bring along some horrible management styles at their Snellville location. After the public reads the story and views the video recorded by customer Markus Moultrie, the Lee family are going to have some serious legal and social justice issues.
Markus Moultrie posted the following video and story to Facebook.
"The crazy s— that happened on my lunch an Asian man hit his Black employee because his wife was mad at me because she had to give me a refund for $8.47 … she told her employee she had to pay for my meal … I told her that's nonsense if you the one who f—ed up my order then you need to pay for it, not your employee … s— popped off!"
https://www.facebook.com/m.moultrienc/videos/10101180094304012/UzpfSTExNDMyMjEyNTM6MTAyMTU1NTY2NjQ4MDY3MzE/