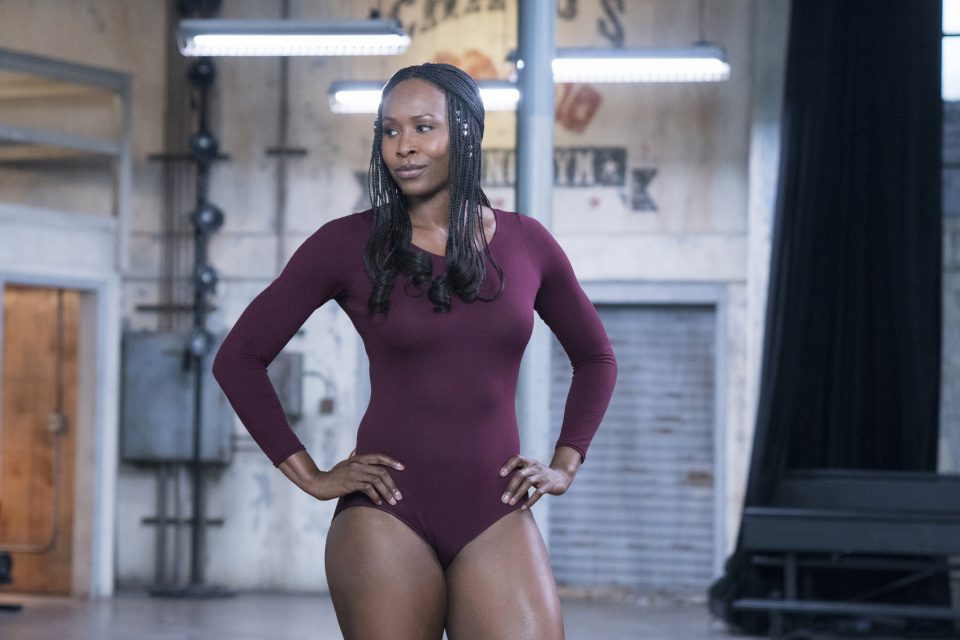 Sydelle Noel is an experienced actress, known for her roles in the Netflix series "GLOW: the Gorgeous Ladies of Wrestling" (2017), the blockbuster film Black Panther (2018) and the TV series "Arrow" (2012).
In Black Panther, Noel played one of the badass women in the Dora Milaje military. In "Arrow," she plays an intelligent, no-nonsense and determined FBI agent. In GLOW, she plays the colorful character of Cherry Bang, a professional stunt woman whose career peaked during the Blaxploitation era, and is looking for her chance to become a star.
Rolling out recently spoke with Noel about her various character's roles, season two of "GLOW" — which is set to air on June 29, how she landed a role in one of the highest grossing films of all times, and much more. Check out the exclusive below and let us know what you think in the comments section.
You recently made history by being a part of one of the highest grossing films of all time: Black Panther. You were a part of the all-female Dora Milaje military in the film. Tell us more about that. How did you land the role?
As soon as I found out they were making Black Panther, I was like bam!, on the vision board. Done. I even told my friend about it because I just knew I wanted to be in a Marvel group franchise regardless, let alone Black Panther. [I said, it] would be like the best thing in the world for my first Marvel movie, and that's what I was aiming for. I had no idea that it was even possible for me to get it, so I was so glad that I did.
A little bit before Thanksgiving I got a call saying, "You're great for the role, we just need to find out how physical you are" because the role is more physical than anything. They flew me out to Atlanta to meet with Ryan Coogler, the director, and I met with Nate Parker, the producer, and I pretty much met with all the producers. I had to learn this stunt routine with a bo-staff, [something] that I'd never used in my life. Then they showed me this routine that I had to present to Ryan and the producers. I got it down within an hour. I showed [the producers] and I knocked it out. … Maybe eight hours or less [in Atlanta], and I was back on the plane to L.A. By the time I landed, in L.A. they told me, "…you got the role!"
That's amazing how you manifested your dreams by using your vision board. Thanks for sharing. For those who don't know, tell us about "GLOW" and about your character's role.
"GLOW" was a [TV] show that really happened in the '80s. Carly Mensch [creator of the show] actually saw the documentary of the original show GLOW Girls and then they created a scripted version of the show, because back then, it was a wrestling show, and they did skits. Our show is pretty much telling the story of that show. We don't use the exact same characters' names, [but] it's loosely based on that. Our show is a show within a show. We're literally creating the show and showing you the makings of it.
Your character on the show, Cherry Bang, has a loving and supportive relationship with her husband. It's a beautiful example of what Black love should be. With all of the talk about Black love lately with the recent series that the OWN network is doing, expound upon how your characters play a role in exemplifying Black love in society.
My [character's] name is Cherry Bang, I thought that was my wrestling name when I read the first episode. The second episode was the introduction of Keith Bang, then I put the two together, like Keith Bang, Cherry Bang? Then I was like, wait, Cherry Bang is my real name? So, I have a husband [on the show], and the [producers] were like, "we want your husband to be very supportive of you and we want to show a loving relationship." So, I said cool, I'm glad that you're actually doing that. I told them at that time that we don't show Black love [on television], it's the opposite of that. I [thanked them] so much for that, because I've always wanted to play a role where there is [Black love].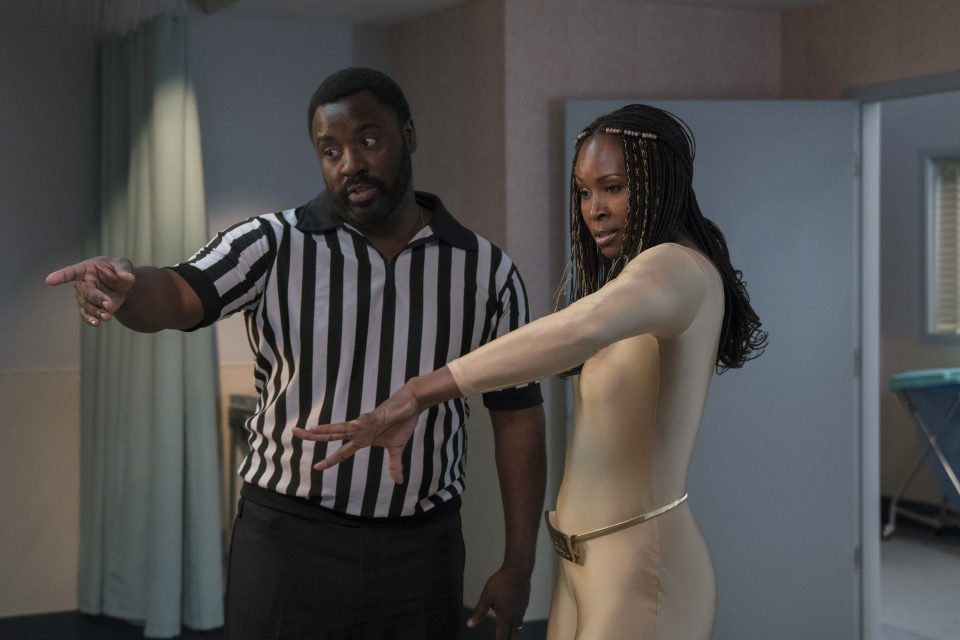 During the 2018 American Black Film Festival, you're on the Strong Black Lead panel. Tell us what a strong Black lead character means to you and what they represent.
It's very simple for me. A strong Black lead means having confidence in yourself, owning who you are and not letting anybody else throw you to the side. In this industry, I had agents who told me that I need to lose weight and stop working out as much, [that I was] "too muscular." It wasn't until I got with a great agency who told me "let's own that muscular side of you." If I wasn't that toned, I don't think I would've gotten these two roles in Black Panther [and "GLOW"].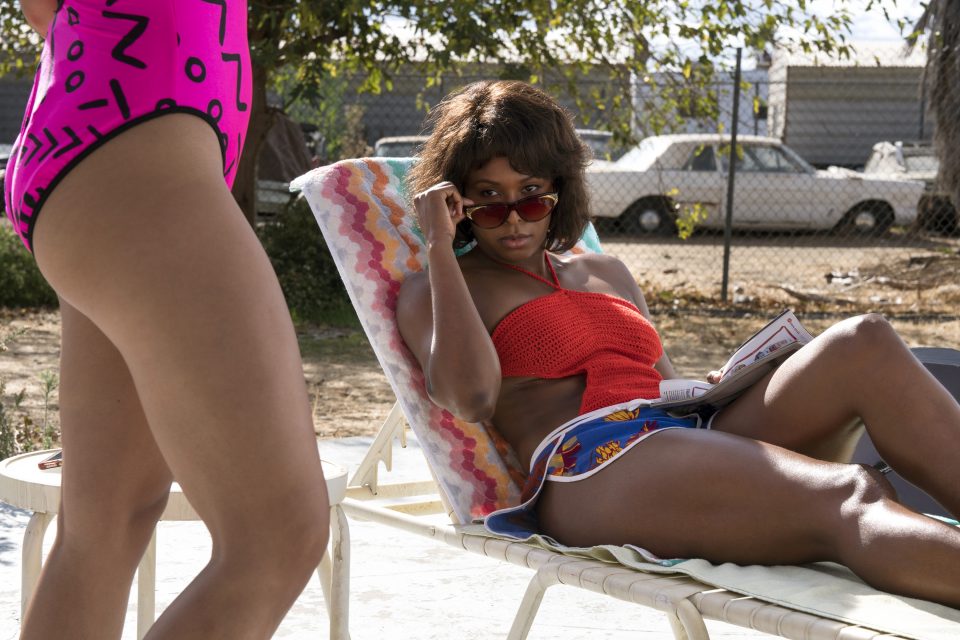 What can we expect from "GLOW" this season?
The first season was us creating the Gorgeous Ladies of Wrestling, and figuring out what that is. Now, season two is us living the lives, shooting a television show and becoming local celebrities. It's more than just a wrestling show, it's a sisterhood.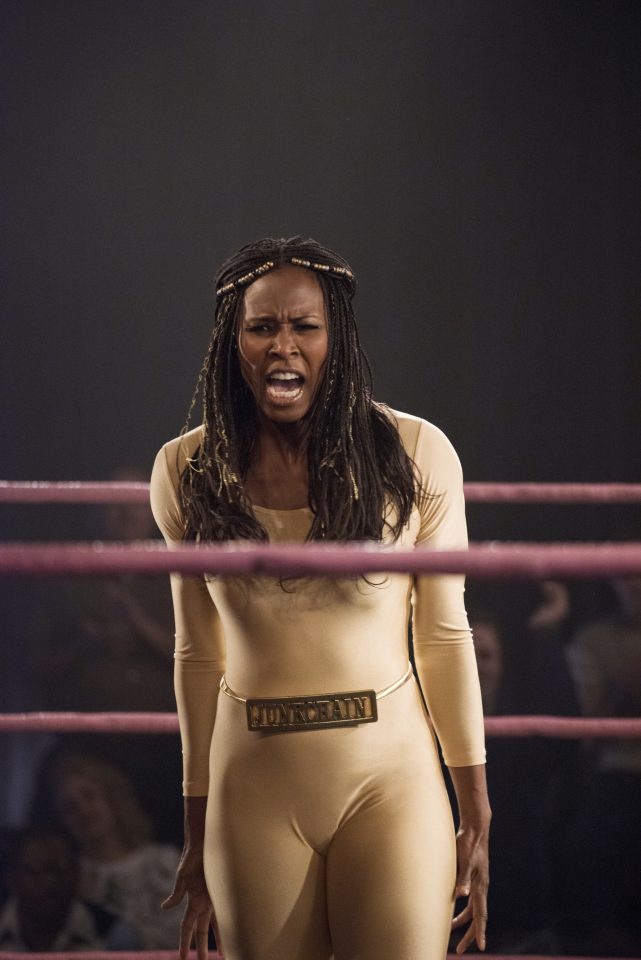 What's up next for you?
About a month ago, I just finished shooting a film with a friend of mine, Gina Carano. You get to see me playing a villain for the first time, which is great. It's called Daughter of the Wolf, it's an action-thriller which is pretty cool. The character I play is called Hobbs. I'm not sure when it's coming out, probably next year because we just finished shooting.
I'm still auditioning. I don't take anything for granted, [GLOW] is still on hiatus right now, so I'm auditioning for whatever is in between "GLOW" until it comes back up again. Hopefully, you'll probably see me in the seventh season of Arrow as well since I'm still recurring and my character didn't die. So you'll probably be seeing me in that as well.
Sounds great. Where can people follow you on social media?
My Instagram is @Sydellio, but I think you can find it at Sydelle Noel as well. My Twitter handle is @Sydelle_Noel
Check out Noel discussing her character's role on "GLOW" in the video clip on the next page. In the clip, she describes how her character's role is portrayed when it comes to showing Black Love.
"GLOW" season two is set to air on Netflix on June 29.