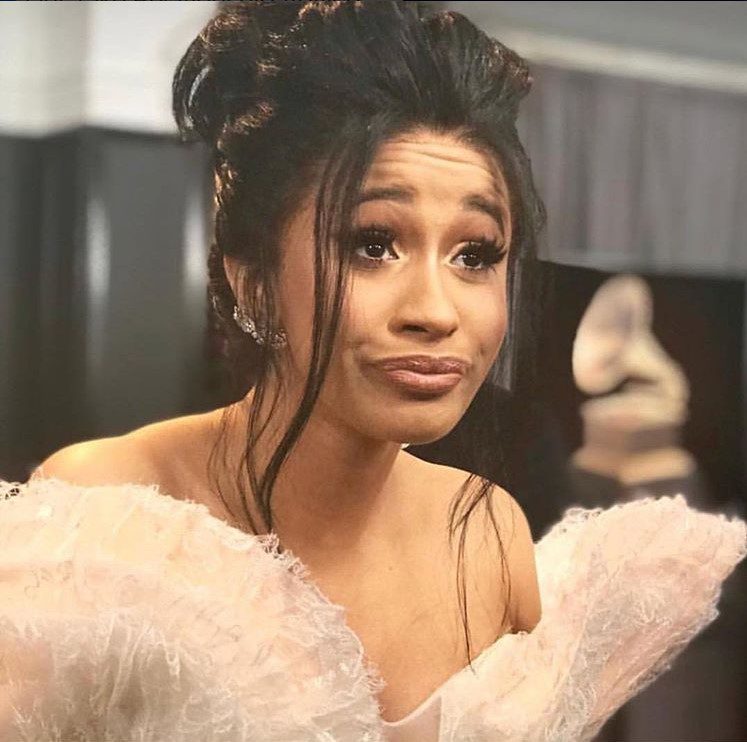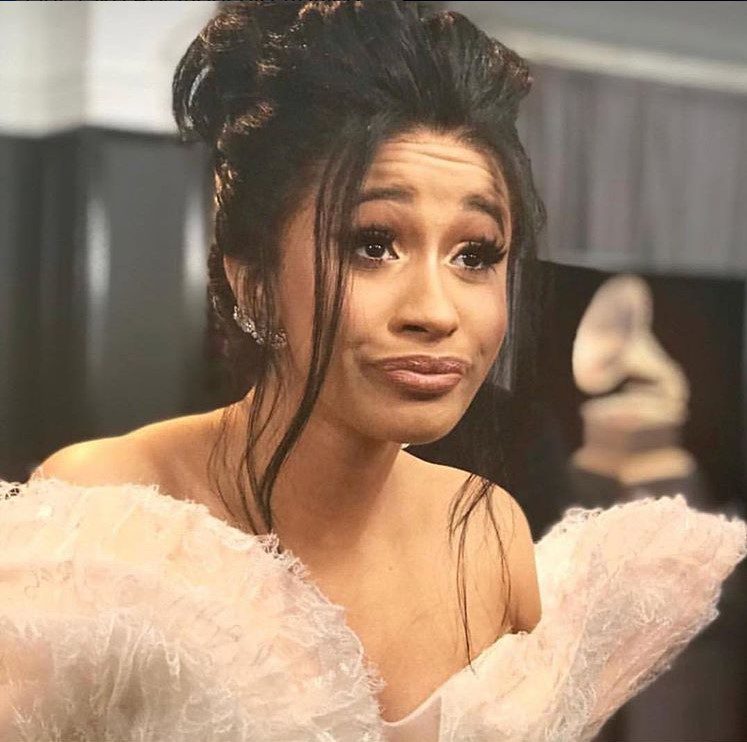 Cardi B is furious that her husband Offset slept through their first wedding anniversary.
The "Bodak Yellow" artist left the studio early on Thursday, Sept. 20, so that she could celebrate the occasion with the 26-year-old rapper, with whom she has 2-month-old daughter Kulture. She was livid when she arrived home to find him conked out on their bed. Taking to her Instagram account, the 25-year-old rap star sat on the bed and said:
"This n—– don't wake up after he made me fly over here like it was an emergency: 'It's our f—ing anniversary.' If he don't wake up and give me some d–k then I'm gonna f–k his ass up."
A few moments later, the "Be Careful" songwriter had clearly had enough of waiting around so she got up, stood in front of him and she screeched: "Wake the f— up!"
Despite the horrendous noise she created, it did the trick as Offset shot up out of bed. Although the couple got married a year ago, they didn't confirm their marital status until June this year because they wanted to keep their relationship as private as possible.
Cardi and the Migos star secretly tied the knot on the same day the "Stir Fry" hitmaker proposed, but it wasn't anything fancy as they exchanged vows in their bedroom.
Cardi previously revealed she had no make-up or wedding gown on and that she just wanted the moment to be "private."
In a lengthy note, she said: "There are so many moments that I share with the world and then there are moments that I want to keep for myself! Getting married was one of those moments!
"Our relationship was so new breaking up and making up and we had a lot of growing up to do but we was so in love we didn't want to lose each other, was one morning in September we woke up and decided to get married.
"We found someone to marry us, and she did, just the two of us and my cousin.
"I said I do, with no dress no makeup and no ring! I appreciate and love my husband so much for still wanting for me [to] have that special moment that every girl dreams of when he got down on his knee and put a ring on my finger and he did that for me!! [sic]"