The lineup at V-103's annual Winterfest concert included members of the new generation of R&B artists topping it off with a few special surprise guests. The performances for this year's Winterfest included Sevyn Streeter, Jacquees, Jeremih, DVSN, Tank, H.E.R., and ended with Trey Songz as the headlining act.
The event, which was held Saturday night, Dec. 15, 2018, inside Atlanta's State Farm Arena, came at the perfect time given last week's social media debate over who is the "king of R&B" and gave each artist a chance to prove who really takes home the title. For those of you who missed it, here are our top five moments of the concert.
1. Sevyn Streeter brings Atlanta twerkers on stage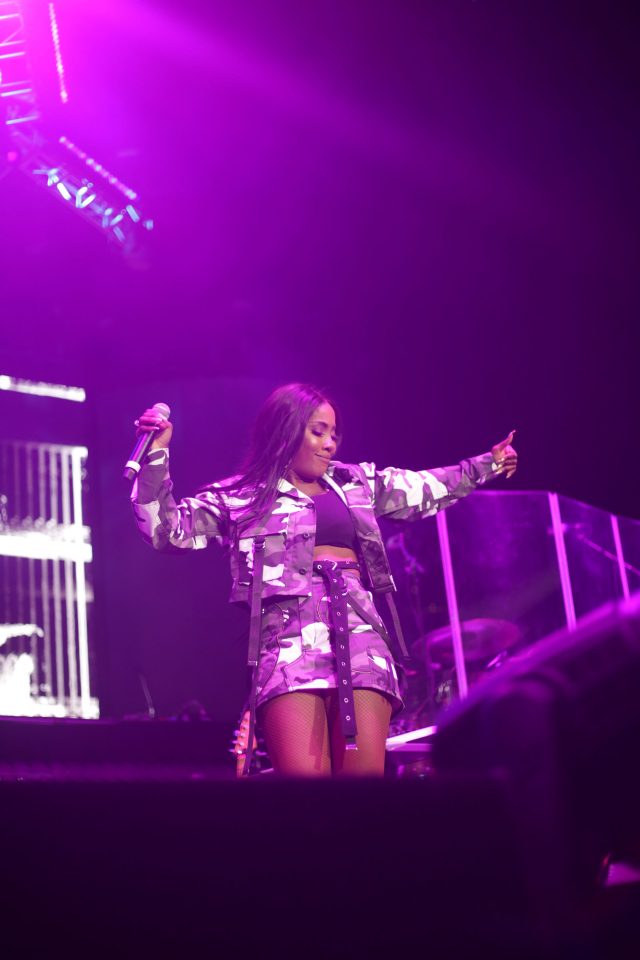 Sevyn Streeter kicked off the festival with an energetic performance. She invited Atlanta dancers to the stage, who showed off their twerking skills during her set.
2. Jacquees declares — again— that he is the "king of R&B"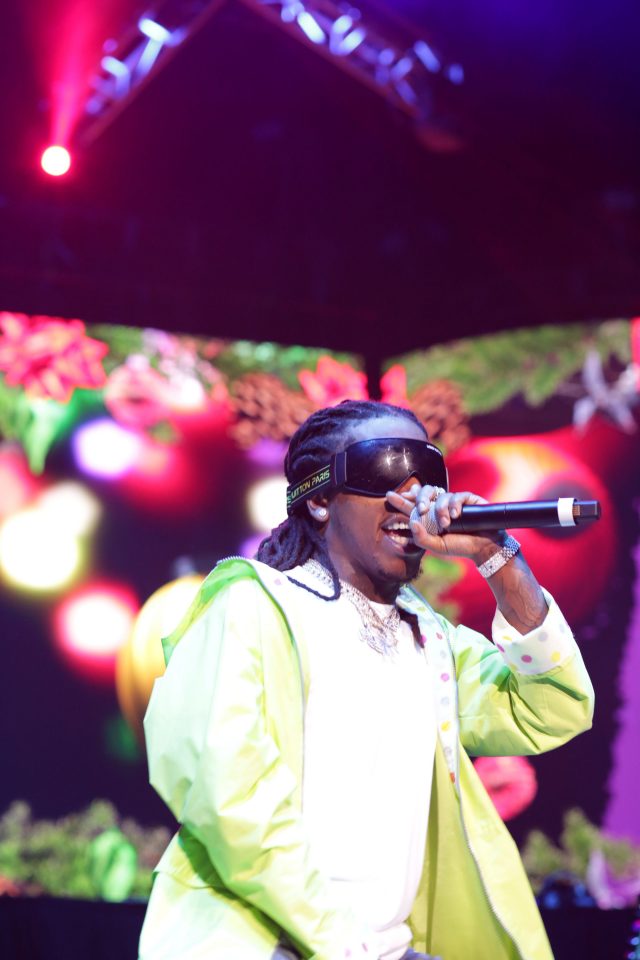 In the days leading up to Winterfest, Jacquees declared himself the "king of R&B" on social media, and he double-downed on that assertion on stage in the middle of his performance. "I'm the king of R&B, and ain't nobody out here doing it like me. That's just facts," the Atlanta rapper yelled to the crowd. In response, his fans waved their hands in the air screaming, "Jacquees! Jacquees!"
3. Torey Lanez shares an impactful message
Torey Lanez spoke to the crowd before he performed to his new hit song "Talk To Me." He asked that the stadium lights be turned off and that everyone in the crowd shine the flashlights on their phones. "Man, I used to dream about these f—ing lights. It's crazy," Lanez said, looking out at the crowd. "To everybody in here — I know it's somebody in here that needs to hear this — you're only so close from reaching your dream. Keep doing what you do."
4. Tank teases the crowd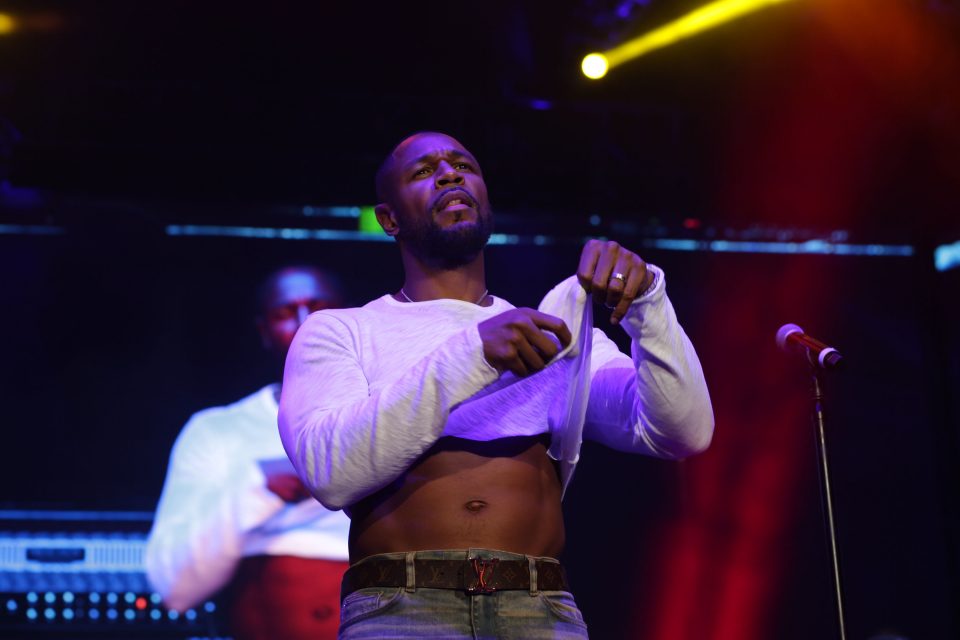 Some say that the only reason R&B artist Tank is still around today is because of his good looks. True or not, he definitely had female fans on the edge of their seats at Winterfest During his set, he stopped the music and asked the crowd several times, "Whose birthday is it?" The artist began to slowly remove his white tee, revealing a nicely toned six-pack — and the crowd went crazy.
5. Keith Sweat makes a surprise appearance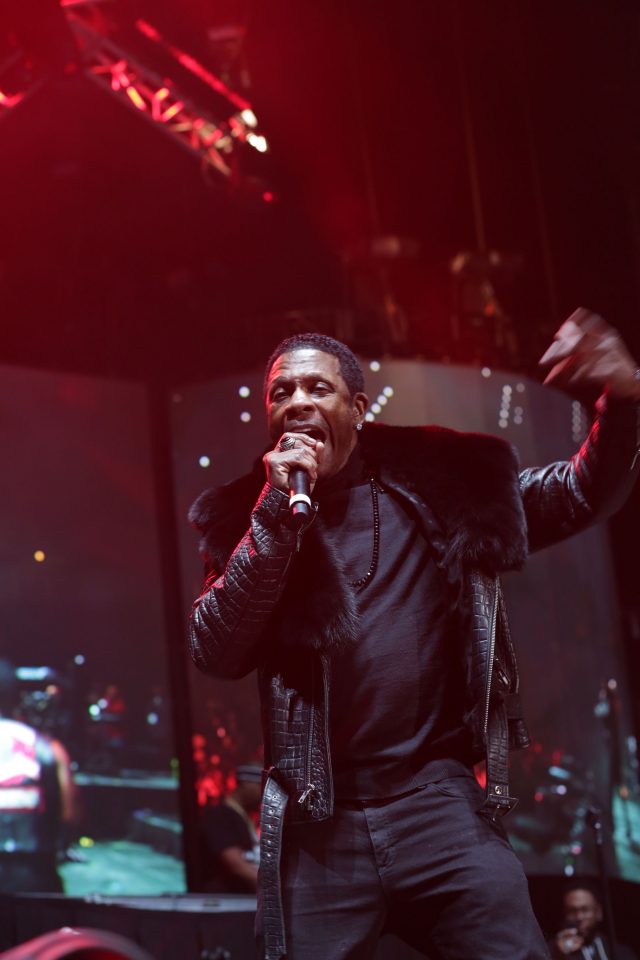 Singer and actor Luke James made a guest appearance during Tank's set, and so did the legendary singer Tank called the "god of R&B."
"So I know there has been a lot of debate going on about who the king of R&B is," Tank explained. "I just want to let you all know, there is no king of R&B when there is a god of R&B, and that is Keith Sweat."
Sweat left the crowd singing his 1996 hit Nobody" a cappella at the top of their lungs.
Aside from our five most memorable moments, one of the crowd's favorite moments came when Trey Songz took the stage. From his dance moves to his intimate interactions with his fans, he executed an amplitude of energy throughout his whole set.
Die-hard Trey Songz fans Alexia Davis and Niya Johnson from Atlanta shed tears while watching the R&B crooner perform. "We love him!" shouted Johnson, as Davis nodded her head in agreement. "He is everything and more. People need to put more respect on his name and appreciate this R&B king."
—matthew watkins also contributed to this report.