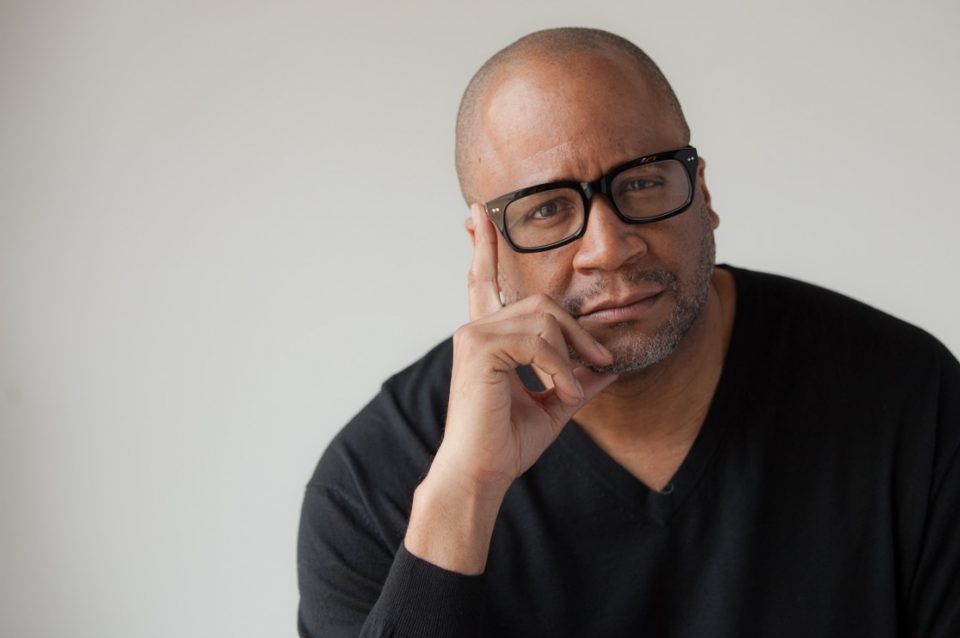 Atlanta is a bastion of Black intellectual capital cultivated in music, business and centers of higher education, including Spelman College, Clark Atlanta University and Morehouse College.
Dr. Martin Luther King Jr. hailed from Atlanta and attended Morehouse, where he studied under African American intellectuals like Benjamin E. Mays and forged a relationship with a spiritual father who led the congregation of historic Ebenezer Baptist Church. King became a beacon of hope for the world in a movement that freed souls and gave them wings to soar.
Inspired by King's achievements, great visionaries, including Ray Charles and Oprah Winfrey, donated millions to the advancement of African Americans at Morehouse.
It was at Morehouse that Oscar-nominated director Spike Lee found inspiration and was able to inspire other filmmakers through his unique vision. At Clark Atlanta University, Bryan Barber was nurtured into becoming an award-winning director of music and film.
After a trip to Atlanta during the annual college festival Freaknik, Tyler Perry decided to relocate and made the city his new home. Through his Madea franchise and other films, Perry touched the world, proving that African Americans could create African American films and television shows on their own terms. Will Packer continues to prove himself in the role of producer, creating films that have grossed over $1 billion.
It is in Atlanta where "The Real Housewives of Atlanta" presented Black women as being strong, bold and brazen. One of its biggest stars, Kandi Burruss, continues to thrive in music and business. On "Married to Medicine," Dr. Jackie has offered hope to women who dealt with breast cancer, while Dr. Heavenly Kimes created a vision for young girls in Atlanta to see themselves as doctors.
It is in Atlanta that the talented "Sisters Circle" TV talk show hosts provide a national platform for Black women to share their stories on a daily basis.
Atlanta's music scene continues to inspire our community beyond music. Killer Mike, who hails from Atlanta and attended Morehouse, became a leading voice for Bernie Sanders as the U.S. senator from Vermont ran for president in 2016.
It is in Atlanta that T.I. could create the Trap Music Museum, so that others could understand the culture. Ebony magazine and many other publications were touched and inspired by the likes of Quality Control, the label led by Coach K and Pierre "Pee" Thomas. that provided guidance and a platform Migos and other artists to move an entire nation.
Black independent companies in music have been led by individuals such as Big Oomp of Big Oomp Records; Fly of T.I.G. Entertainment; and Jonathan Simms of MC Media Works.
It is in Atlanta where artists, such as Usher and Lil Jon, ruled the airwaves in the 2000s, and Ludacris and Jermaine Dupri welcomed people to Atlanta years before the Super Bowl would arrive.
It is in Atlanta where business titans — like Herman Russell and H.J. Russell & Co. — helped build a world-renowned airport that would eventually be named after Atlanta's first Black mayor, Maynard Jackson. Under Jackson's leadership during the 1970s, Black businesses and wealth increased tremendously, laying a foundation for the Black mecca. Today, standing on that foundation of vision and leadership, Atlanta Mayor Keisha Lance Bottoms continues to ensure that Black participation in contracting remains a mandate and our community has the opportunity to share in the city's ongoing growth and prosperity.
Black businessman and author Dennis Kimbro scored a best-selling book with The Wealth Choice: Success Secrets of Black Millionaires, and Mack Wilbourn became a millionaire owning and operating fast-food franchises at Hartsfield-Jackson Atlanta International Airport.
Black scientist and engineer Lonnie Johnson crafted the Super Soaker water gun in Atlanta. Johnson's invention stands as one of the highest-selling toys in history, and he runs a robotics program for Black youth.
When it comes to hair care, Bronner Bros. leads the way in terms of its products and its hair and beauty convention that draws thousands of people to the city of Atlanta each year.
For more than two decades, Taliah Waajid has provided an outlet for natural hair enthusiasts with her World Natural Hair and Healthy Lifestyle Event that takes place in the Atlanta area.
The Black arts scene in Atlanta continues to thrive with artists and curators, such as Fahamu Pecou, Occasional Superstar, Maurice Evans, Radcliffe Bailey, Grace Kisa, Angela Davis Johnson, Evelyn Quiñones and Louis Delsarte.
For 20 years, this publication, rolling out, has called Atlanta home and highlighted the best in Black arts, music, culture, business and politics. Our company helped to feature emerging writers and photographers such as the effervescent and ubiquitous Sue Ross, who supported our start with free images and love.
In closing, it is our anniversary year, and we are a planning several special "mecca" issues.  I hope you enjoy the intellectual capital that we will share and hope you are recognized as we celebrate our 20 years of being a part of this beautiful Black mecca.