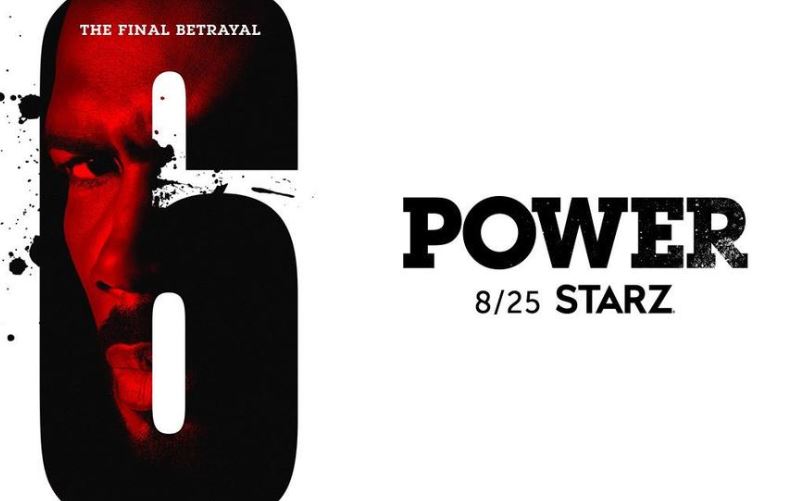 All good things come to an end, right?
Well, sort of.
Starz, on Thursday, announced that its hit series "Power" would be coming to an end following the latest season of the show, which is set to debut on August 25.
The highly anticipated season 6 called: "The Final Betrayal," is expected to offer fans an exciting conclusion to the series which made its debut on June 7, 2014.
However, it is not the end of the road for "Power" fans, as president of programming for Starz, Carmi Zlotnik revealed that there would spin-offs that would create and expand the "Power" universe.
"Season 6 brings us to the end of what we know is just the first chapter of the "Power" story. However, as one chapter comes to an end, another will begin," said Zlotnik in a release on Thursday.
"Courtney Kemp and 50 Cent have created a world rich with complex and dynamic characters and there are a number of stories we plan to tell as we continue to explore and expand the 'Power' universe," added Zlotnik.
50 Cent also reassured fans that there was more to come when he dropped the news on Instagram, telling fans, "I have 4 spin-off shows coming so don't trip."
Power tells the story of James "Ghost" St. Patrick — a man trying to escape his role as a drug kingpin.
Under the leadership of executive producer, Courtney Kemp, the show has won two NAACP Image Awards and garnered over 10 million multiplatform views in its fifth season and is the most-watched franchise for Starz.
"Power" currently airs in over 120 countries around the world.