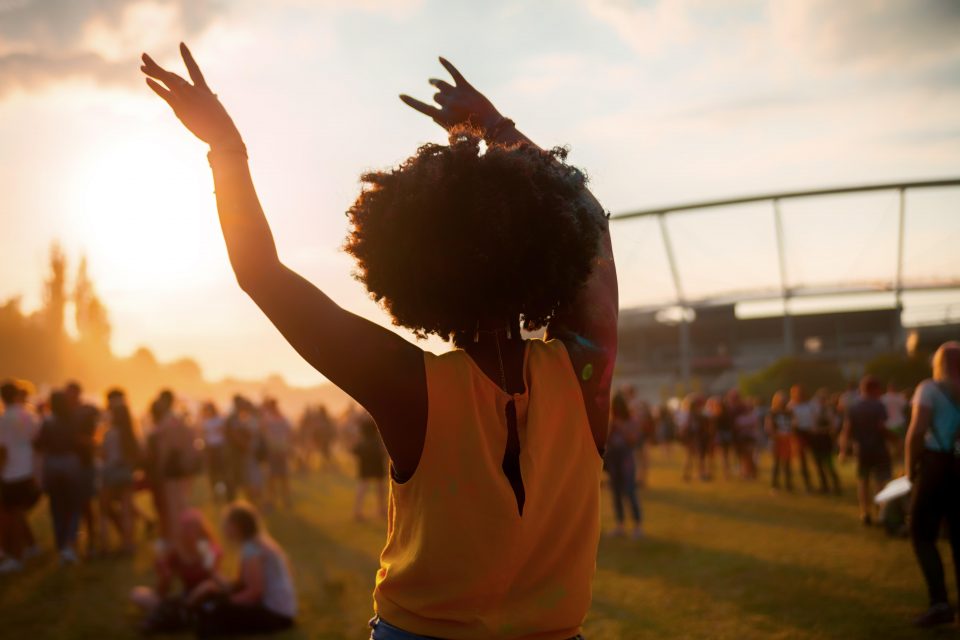 With the ever-growing number of conferences, music festivals, and cultural events coming up this fall, deciding which to attend can be overwhelming for consumers. We want to help you decide which to dedicate your time and money to,  and which will give you the best all-around experience. As we begin to shift from summer to fall we have created a list of eight events that you don't want to miss.
Congressional Black Caucus 2019
– The
Congressional Black Caucus Foundation will host the Annual Legislative Conference in Washington, D. C. on Sept. 11-15.
Since its establishment in 1971, the CBC has been committed to
using its full Constitutional power to ensure that African Americans have the opportunity to achieve. 
Location: Walter E. Washington Convention Center, 801 Mt Vernon Pl NW, Washington, DC 20001
Registration for our 2019 Annual Legislative Conference is open! YOU SHOULD BE THERE to engage in the dynamic public policy sessions, networking opportunities and support the CBCF mission!! #CBCFALC19

Register here: https://t.co/3AeBvNhC05. pic.twitter.com/rD844mHWaY

— CBCF Inc. (@CBCFInc) July 29, 2019
Revolt Summit 2019 – Sean "Diddy" Combs is hosting his Revolt Summit in Atlanta on Sept. 12 –14, 2019. The event invites artists, executives, and cultural leaders to engage in compelling conversations that explore the impact and influence of hip-hop. The summit will feature Coach K and Pierre "P" Thomas of Quality Control as well as Jeezy,  T.I., and more.
Location: 787 Windsor St SW Atlanta, GA 30315
Music Midtown 2019 – The two-day festival will take place on Saturday, Sept. 14-15, 2019. Music Midtown will feature Travis Scott, Cardi B, Lizzo, Lil Yatchy and more. place
Location: Piedmont Park, 400 Park Dr. NE Atlanta, GA
CURLFEST 2019
–  This festival is all about embracing your natural hair. The festival was created by five Black
women
who formed the Curly Girl Collective. After years of hosting the quickly growing and popular festival in New York, the Curly Girl Collective is finally bringing it to Atlanta on Saturday, Sept. 21, 2019. The event is sponsored by
Creme of Nature
, Bronner Bros, Target and many more.
Location: Candler Park, 1500 McLendon Ave NE Atlanta, GA 30307
A3C Festival and Conference 2019 – 
The hip-hop festival established in 2005 is the consummate music festival for connecting, educating and inspiring the next generation of innovators and entrepreneurs.  This year the festival will take place on Oct. 8-13, 2019.
Location: Atlanta Convention Center at AmericasMart
240 Peachtree St Atlanta, GA 30303
AFROPUNK 2019 –
This is a festival that is defining culture by offering a safe space for people to come as they are and enjoy music, art, and politics. This year AFROPUNK Atlanta will feature performances by Anderson Paak, FKA Twigs and more. In addition, they will also have solution sessions and a marketplace of vendors and artwork.
Location: 787 Windsor St. SW Atlanta, GA 30315
Complexcon 2019 –
The festival that's taking over Long Beach, California, this year on Nov. 3 and 4, 2019, is a culmination of influential people and trending brands. At Complexcon you can shop exclusive releases, catch live performances and watch inspiring talks from the most influential minds in today's culture.
Afrotech 2019 – This revolutionary conference for Black techies is returning and this time it's headed to Oakland, California.  Afrotech is inviting 6000 plus startup founders, entrepreneurs, and engineers to this year's conference that will take place on Nov. 7 – 10, 2019.