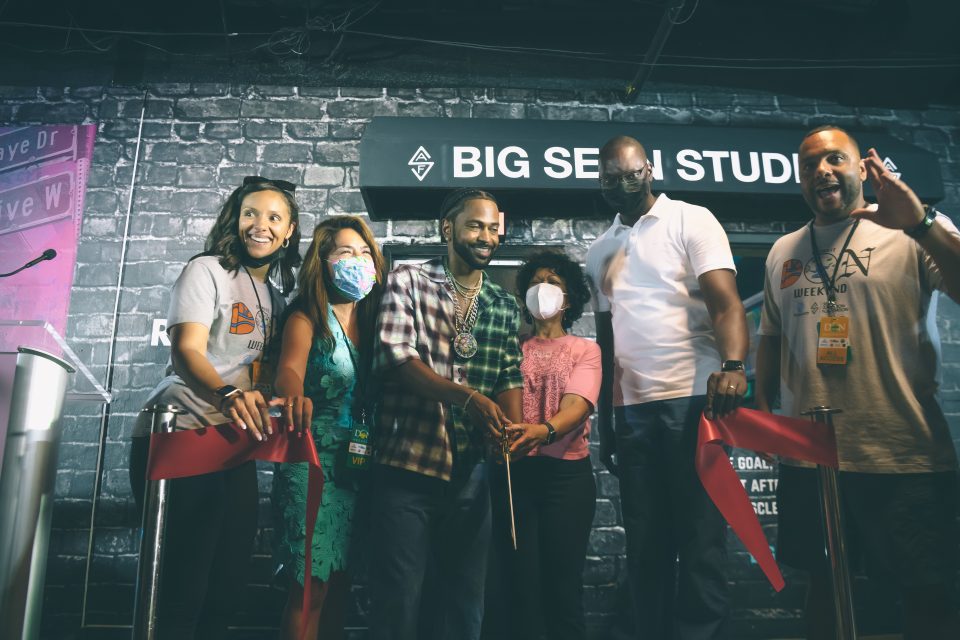 The prevailing theme of the Sean Anderson Foundation's DON Weekend was the dedication that the Boys and Girls Clubs of Southeastern Michigan (BGCSM) and the Sean Anderson Foundation jointly have for developing and empowering the next generation of entrepreneurs across the city of Detroit. 
"Since I came on, about two and a half years ago, we've really pivoted to focus on economic mobility," Shawn H. Wilson, president and CEO of BGCSM, told rolling out. "And the reason is because poverty is really the root cause of most of the issues that our youth face."
Poverty is an unfortunate reality that often becomes an inescapable one, unless impactful people come along to break the cycle. Enter Big Sean and his mother, Myra Anderson, who together founded the Sean Anderson Foundation, and enter BGCSM.
"No matter how much we had or didn't have, [my grandma] always made sure to write the same amount to the charities that she loved …",  said the artist, philanthropist, and Detroit native. "And she always instilled that obviously giving is just as fulfilling as receiving, when it comes to a blessing."  
One such blessing that Big Sean unveiled on Saturday was the full-service professional recording studio that he gifted to BGCSM's Diehl club. For young artists like Phat Boy Kemp, 17, and Paid Josh, 16, having such a state-of-the-art studio to record in is a potentially life-changing development. "It gives us our first taste of industry music," Kemp explained to rolling out. "It opens the door that anything is possible, to come from our club where we built it (a studio), to know we've got professional equipment and everything that is needed to make a hit."
Continue reading on the next page.