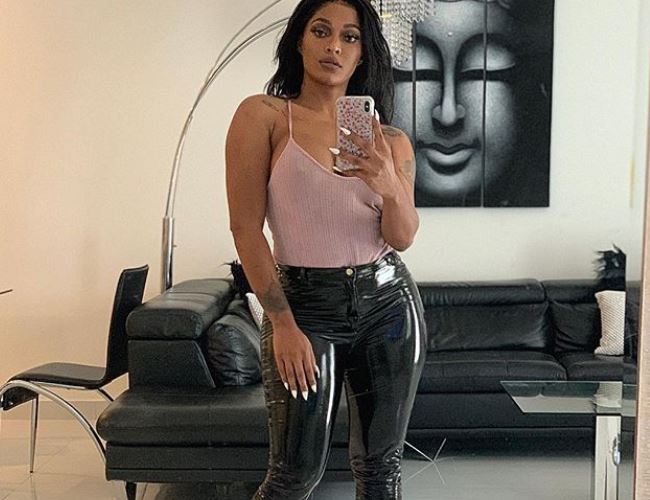 In what will not come as a surprise of any devoted fan of reality TV shows, Joseline Hernandez has been accused of beating a woman and putting her in the hospital.
Amber Ali, who was a cast member of the "Joseline's Cabaret" show, said Hernandez damaged her ribs after she kicked her in the stomach while her fiancé Ballistic Beats allegedly pulled her hair so hard that he ripped some of it out the scalp.
What incited the alleged fight has not yet been determined.
Ali turned to her Instagram account, which is now private, to tell of her alleged harrowing abuse at the hands of Hernandez. She showed off the bruises and damaged ribs from the hospital bed. She also said that Ballistic threatened her that if she came back to the show's set, Hernandez would knock her out again.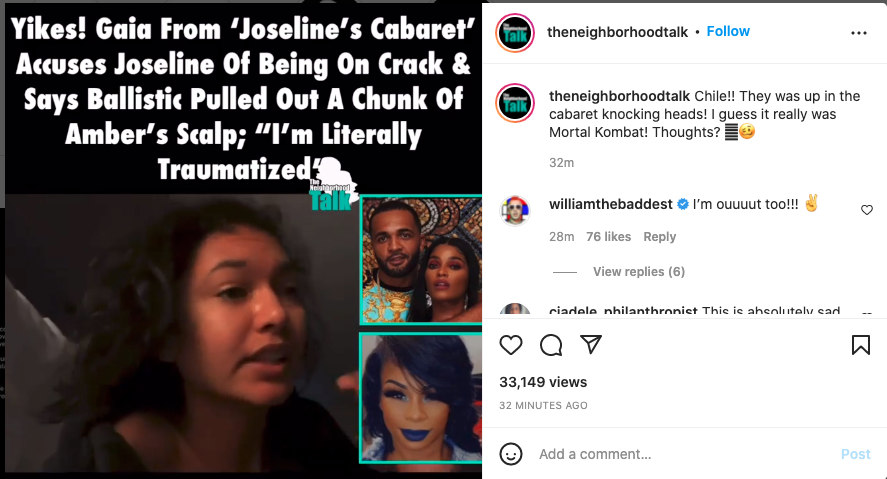 Hernandez is not even bothering to deny she laid hands on someone on her set, though she doesn't mention Ali by name. In fact, the notoriously volatile Hernandez, who got into plenty of fights during her tenure on "Love & Hip Hop: Atlanta," seems to be bragging about this alleged beatdown in a series of profanity-laced tweets. 
Mortal Kombat#joselinescabaretlasvegas

— Joseline Hernandez (@MsJoseline) March 16, 2022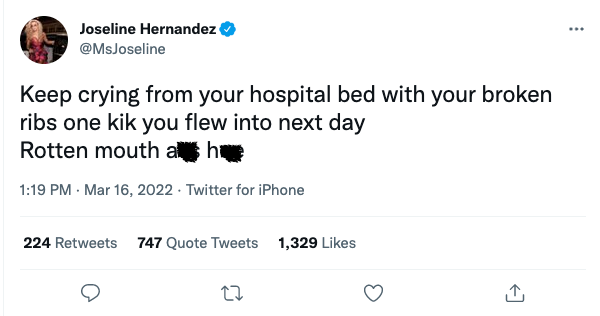 I ain't Gona never stop

— Joseline Hernandez (@MsJoseline) March 16, 2022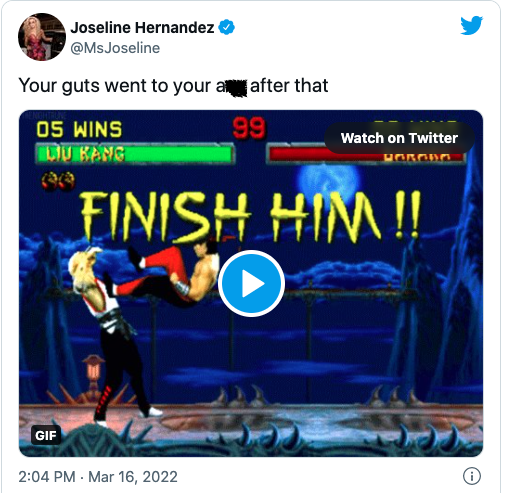 Another one bites the dust

— Joseline Hernandez (@MsJoseline) March 16, 2022