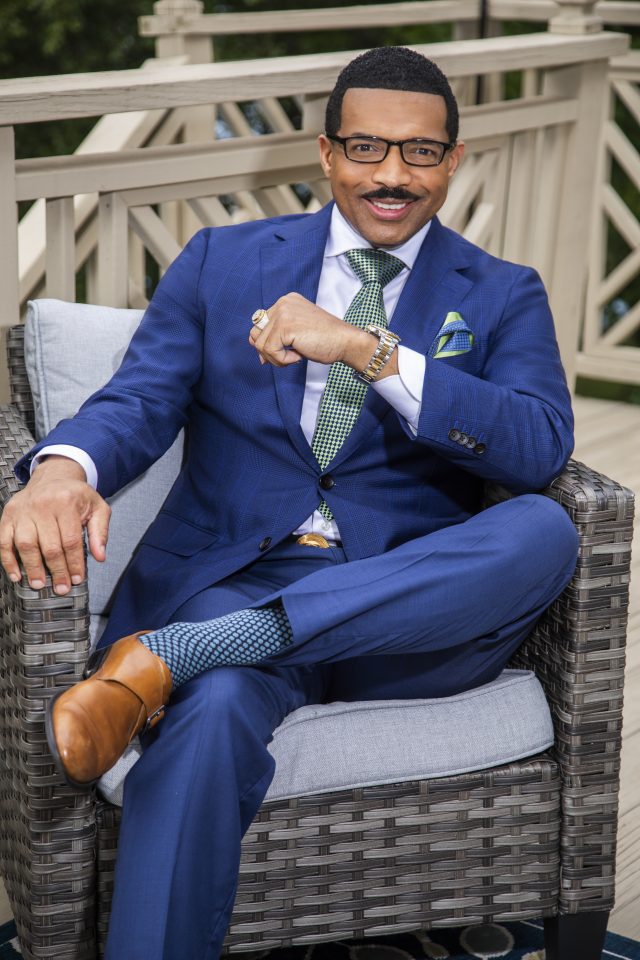 Emmy-nominated TV political analyst, university professor, and award-winning talk radio personality Dr. Rashad Richey announced today that he will host a new show on SiriusXM's Urban View, Channel 126. The Dr. Rashad Richey Review will air Sundays at 1 p.m ET starting January 29th and give listeners a full hour of power-packed commentary, highlighting the important political, economic, and social issues of the week. Dr. Richey will join Karen Hunter, Al Sharpton, Joe Madision, Heather B., Clay Cane and other thought leaders currently on Urban View.
"I am honored to join the SiriusXM, Urban View family and look forward to providing listeners with raw, thought-provoking commentary on the pressing issues facing us today," said Dr. Richey. "The Dr. Rashad Richey Review will serve as the definitive source for informed, insightful, and engaging talk on the latest in politics, social issues, business, and more."
Dr. Richey, known for his no-holds-barred approach and national political predictions, will continue broadcasting on his other media platforms making him pound-for-pound one of the most 'listened to and viewed' multimedia broadcasters in the country. He is currently the host of the award-winning The Rashad Richey Morning Show in Atlanta on News & Talk 1380 WAOK and anchors the daily TV news program, Indisputable with Dr. Rashad Richey on the TYT Network, where he was recently ranked as the "fastest-growing television news show in America". Indisputable with Dr. Rashad Richey airs live weekdays from 2:30 p.m. – 4 p.m. ET and syndicated on nine national linear TV cable networks. It is available on multiple streaming platforms and on virtually all podcast platforms, averaging a combined 2.5 million viewers daily.
Dr. Richey has been voted best talk radio personality by readers of the Atlanta Journal-Constitution, Atlanta Magazine, and The Atlanta Business Chronicle. He is also President of Rolling Out, the largest Black-owned free print urban publication in the country.
SiriusXM is the leading audio entertainment company in North America reaching a combined monthly audience of approximately 150 million listeners. SiriusXM Urban View features dynamic discourse from prominent Black voices on topics ranging from culture, politics, faith, justice, activism, and more.