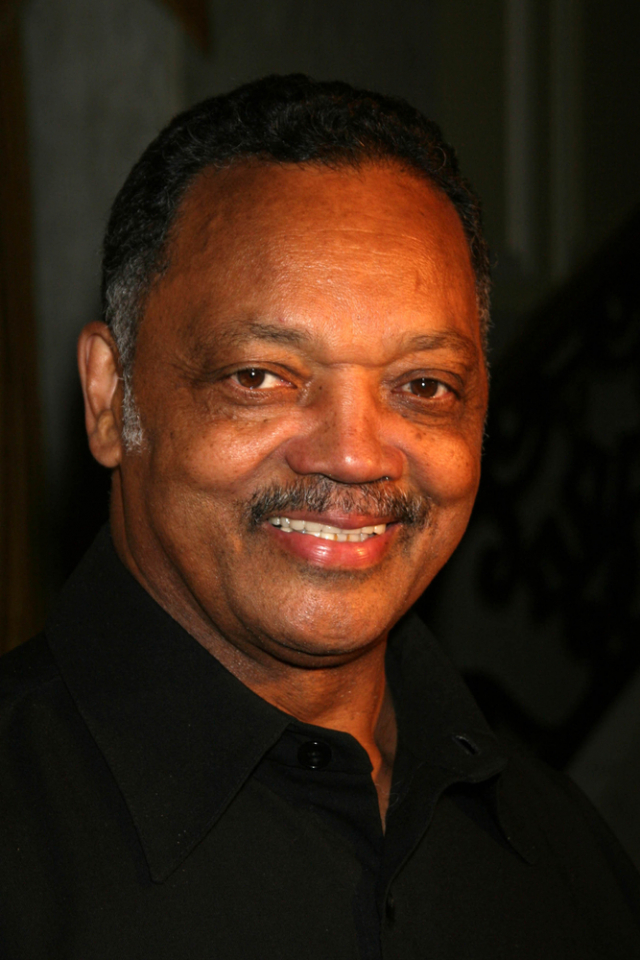 Civil Rights giant Rev. Jesse Jackson Sr., whose connection to the fight for equality extends all the way back to the early 1960's and Rev. Martin Luther King Jr., has admitted that he has been diagnosed with the major medical malady known as Parkinson's disease.
Jackson, 76, said the diagnosis came after he began finding it "increasingly difficult to perform routine tasks."
My family and I began to notice changes about three years ago," he said, according NBC News. He's been in outpatient care for the past two years.
Jackson initially refused to see a physician but was forced into it when his "daily physical struggles intensified.
"After a battery of tests, my physicians identified the issue as Parkinson's disease, a disease that bested my father," Jackson admitted somberly.
He explained how he's struggled to accept the implications of his diagnosis.
"Recognition of the effects of this disease on me has been painful, and I have been slow to grasp the gravity of it," he said.
He has vowed to press through the disease to the best of his ability.
Jackson came to national and international prominence during the Civil Rights and Black Power Movements in the 1960s and early 70s. The South Carolina native joined the Southern Christian Leadership Conference (SCLC), co-founded by Dr. King. They fought for equality and human rights on behalf of disenfranchised Blacks and other minorities. He was on the balcony of the famous Lorraine Motel on April 4, 1968 when Dr. King was fallen by an assassin's bullet.
Jackson, whose famous slogan is "Keep hope alive," electrified the Black community as a two-time presidential candidate (1984 and 1988) and he is seen as helping to lay the political blueprint that enabled fellow Chicago resident Barack Obama win the White House. The list of causes he has championed and fought for is virtually endless. Today, however, instead of fighting for the lives of others, he is now fighting for his own.
He continues, "For me, a Parkinson's diagnosis is not a stop sign but rather a signal that I must make lifestyle changes and dedicate myself to physical therapy in hopes of slowing the disease's progression."
Jackson said he will use this opportunity to speak out about a condition that affects over 60 million Americans every year. There is no known cure for the disease, which also led to the slow demise of boxing legend Muhammad Ali and Hollywood superstar Michael J. Fox Back to the Future, Secret of My Success, Doc Hollywood, "Family Ties"). It also impacted the likes of former U.S. Attorney General Janet Reno (under President Bill Clinton) and music star Linda Ronstadt.
Jackson said he will also continue writing his memoir as he refuses to go out without a fight.
I steadfastly affirm that I would rather wear out than rust out," Jackson said.
"Keep hope alive!" he ended the letter, according to NBC News.