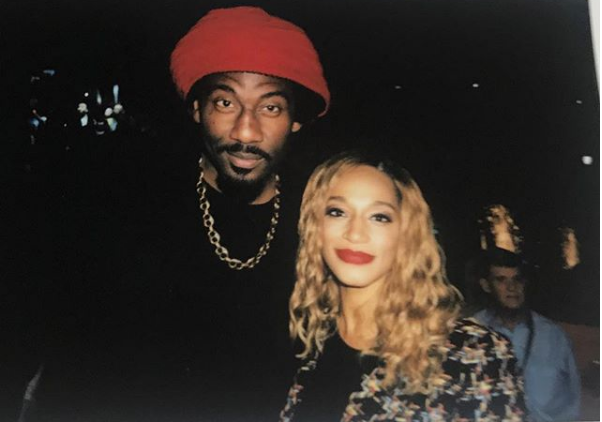 Like out of an episode on "Maury Povich," the family court told former NBA star Amar'e Stoudemire: "You ARE the father of this love child with mistress Quynn Lovett."
This corroborates Stoudemire's previous hunch that he sired a secret seed outside the parameters of his marriage.
A Florida family court judge signed off on documents that name the former New York Knicks star forward as the father of Quynn Lovett's baby daughter, Zoe Renee, bossip.com reports.
"Amar'e Stoudemire is found to be the natural and biological father of the minor child," the judgement states, according to the entertainment publication.
A judge issued a judgement of paternity last month that acknowledges Stoudemire, 35, indeed is the father of Lovett's baby and said that the parents worked out child support and custody in a confidential settlement.
Lovett, a full-time stay-at-home mother, filed for child support earlier this year along with custody of the child. Stoudemire, who played 15 years in the NBA, reportedly helped produce the baby in 2016. Stoudemire now plays for a team that he co-owns in the Isreali Basketball Premiere League. 
It took a minute, but Stoudemire admitted that he could possibly be Zoe's dad, and was already producing a stipend of $4,333 a month in temporary support to Lovett.
Lovett, bossip.com reports, also asked for a one-time payment of $11,687 from Stoudemire. The thinking is that it is to pay for her medical expenses from the birth. But no one outside the proceedings knows if the judge ordered Stoudemire to pay. 
This is not Lovett's first go-around with the NBA. She also has a son with another former star with the New York Knicks and ex-Duke Blue Devil, Chris Duhon, Bossip reports. And we can almost say assuredly, without having to check, that she is receiving child support from him as well since she said she is a full-time mother. 
Stoudemire's wife of six years, Alexis, with whom he has four children, is seemingly sticking by his side through the ordeal. Both she and her husband are reportedly still wearing their wedding bands and regularly post pictures of themselves on family outings on social media.