VH1 kicked off the new year with the newest edition to the "Love & Hip Hop" franchise with a hot new cast and location, Miami. With Trina and Trick Daddy leading the cast, executive producer Mona Scott-Young made a point of highlighting the rich Afro-Latina culture present in Miami. Domincan starlet Amara le Negra is a champion for her Afro-Latina culture and hip-hop and pop artist Veronica Vega is known for being vocal about identifying both with the Latina and African American cultures. Amara started the series out claiming,"I'm both Black and Latina!" It's like Black girl magic with a dash of caliente added for good measure.
While we know the two cultures overlap, this is the first time mainstream culture is seeing that there is an entire population of Latinas who identify as Black, but are proud of their Latin heritage. Black Twitter went off during the premiere defending Amara's choice of hairstyle against producer Young Hollywood who suggested she would be more successful with a less Afrocentric look. Amara insisted her hairstyle is a representation of her pride in her culture. Ironically although other editions have diverse casts, "LHH Miami" is the first time race has been presented as a storyline instead of the usual sexcapades that have become synonymous with the "Love & Hip Hop" franchise.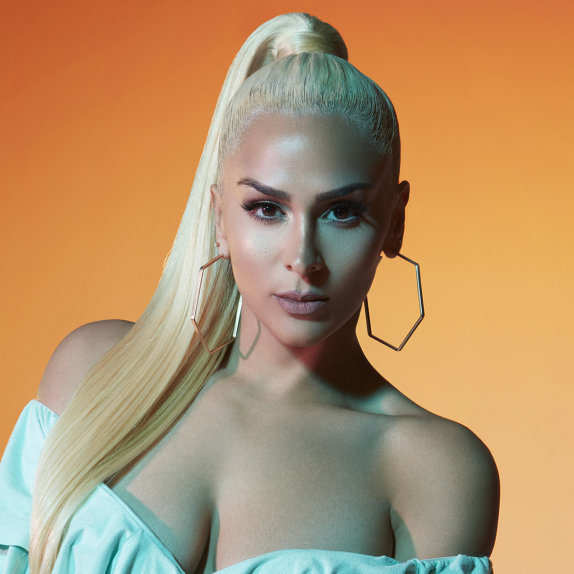 The first episode highlighted the conversation with Amara and producer Young Hollywood about assimilation and the "industry standards" of beauty but as to not disappoint what fans love about the series, there is the usual scandal, drama and the constant possibility of "turn-up" especially among its female cast members. It will be interesting to see if such a heavy topic can be properly addressed on a platform known for focusing on issues of infidelity and showboating but we're here for it.