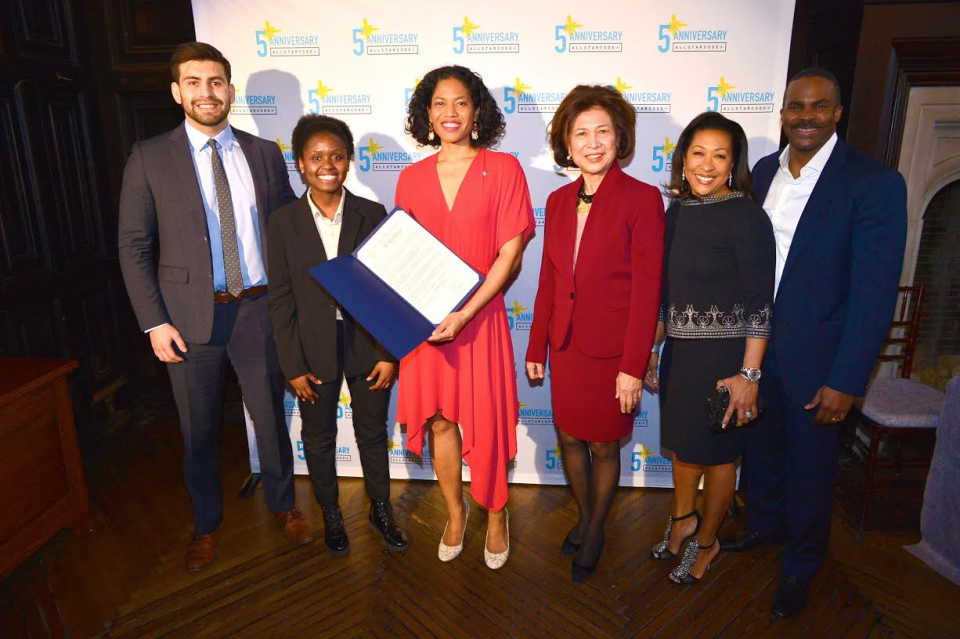 All Star Code, a nonprofit that provides African American and Latino men the skills, networks and mindsets they need to succeed in tech through coding and computer programming, recently celebrated its fifth anniversary in New York. All Star Code kicked off the celebration of the organization's anniversary with a cocktail event featuring interactive demonstrations by students and alumni.
To mark the milestone, the kick off recognized and honored All Star Code's original supporters as well as allies. The event honored the success of the past five years while looking toward the future and all of the exciting opportunities to come. The cocktail event featured interactive student and alumni All Star Code Maker Stations powered by Google.
Community leaders and notables such as former New York City Mayor David Dinkins, All Star Code's founder Christina Lewis, Broderick D. Johnson, former White House Cabinet Secretary and the Chairman of My Brother's Keeper Alliance, and more were in attendance. Demma Rosa Rodriguez, head of Equity Engineering at Google, received the Hank Williams Trailblazer award.
To learn more about All Star Code, visit: AllStarCode.org. Check out some of the event highlights below.
Photo gallery credit: Antoine Debrill