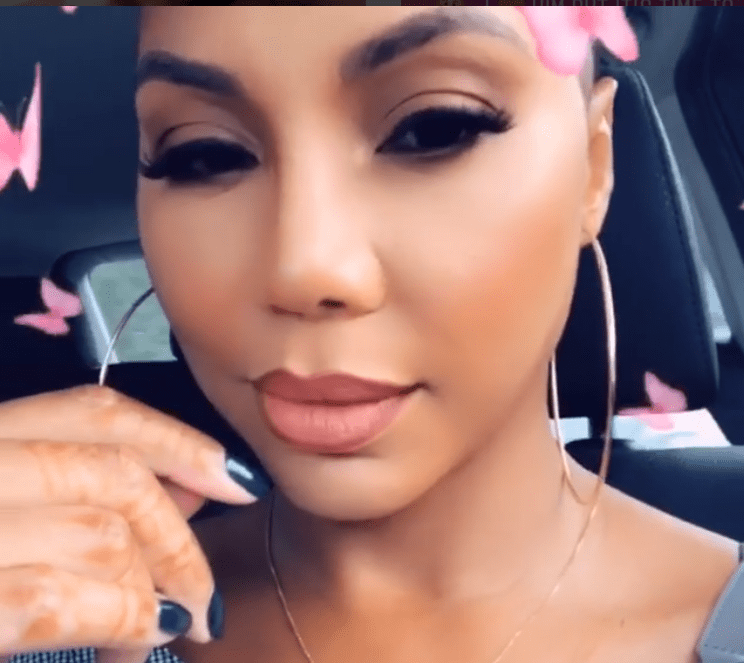 Easily combustible reality star Tamar Braxton creates enough compelling TV drama to nab yet another spin-off reality show.
According to her interview on Praise radio, the most popular Braxton will have a solo reality show that will focus on her life after her divorce from Vince Herbert.
Braxton, 41, also admitted that she is still taping "Braxton Family Values." This is despite her previous vow to quit the reality show that made her famous in the first place following her notorious meltdown during the Braxton family's session with Iyanla Vanzant.
As rolling out reported previously, Braxton was incensed that her long-held secret that she was abused by both sides of her family as a child was allegedly revealed by Vanzant. After going on a prolonged Twitter tirade accusing Vanzant of betraying her, Vanzant threatened to take legal action against Braxton for allegedly assassinating Vanzant's character and damaging her national brand name.
Braxton, incidentally, is also currently starring in Snoop Dogg's Redemption of a Dog stage play, so the "Love and War" singer will remain busy as she acclimates herself with single life and tapes her solo show.
"Well, I'm definitely still shooting the 'Braxtons' and I have another spin-off show," she said. "It's not with Vince this time. It's Tamar and my life now, where I am now. And a lot of other great things. And maybe some music, who knows?"
WeTV obviously believes in the Braxton brand as her first spin-off, "Tamar & Vince," premiered on WEtv in 2012 and aired for five seasons.
Fans immediately wondered if her new Nigerian boyfriend will be featured on the upcoming spin off.
In related news, Braxton recently requested the judge to sign off on their divorce since ex-husband Herbert reportedly has not responded.
Check out Braxton's radio show interview on YouTube by clicking here.