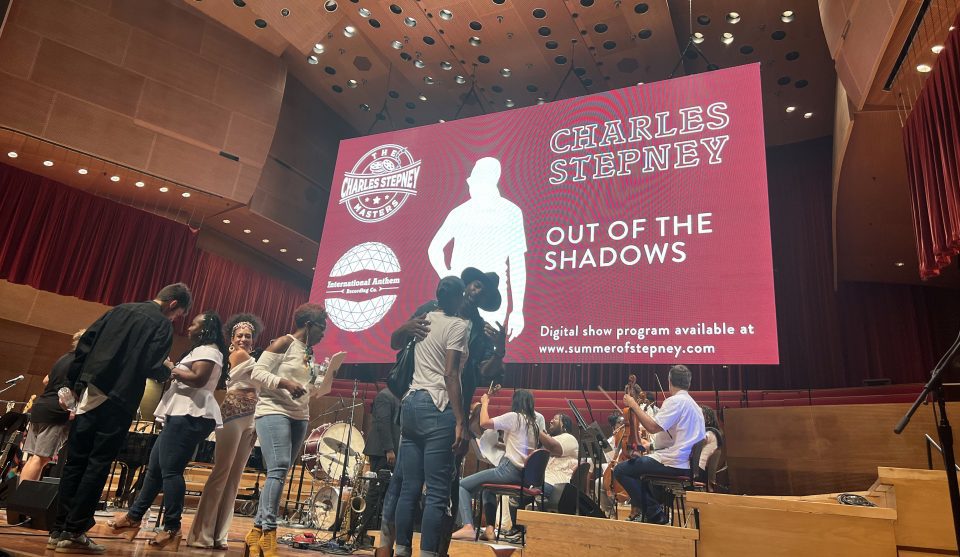 On Aug. 18, 2022, Chicago converged on Pritzker Pavilion to honor famed producer, songwriter and arranger Charles Stepney. Charles Stepney: Out of the Shadows was a tribute to the unheralded musician who has impacted the world with his talents. His music has been the soundtrack of many lives. His production, song writing and arrangement contributions to Earth Wind & Fire, Minnie Riperton, Ramsey Lewis and others have shaped the landscape of music worldwide.
This tribute was part of the Millennium Park Summer Series. Rotary Connection 222 under the musical direction of bassist and bandleader Junius Paul brought Pritzker Pavilion to its feet under a starry Chicago night sky. The performance of "That's the Way of the World" was especially moving.
Stepney has had a significant impact across many genres of music. His music has been sampled over 700 times and his influence is immeasurable.
Charles Stepney's daughters shared stories about their father and participated in the celebration. "This is a monumental accomplishment for our family. We're so proud and grateful to the city for this opportunity. Our goal was to not only produce a great show but to leave the audience with more knowledge about who Charles Stepney was. I think we were successful," Chanté Stepney told rolling out..
Chicago took time to honor their native son in grand fashion and it was well deserved.
Take a look at a few pictures from the event in the gallery below.