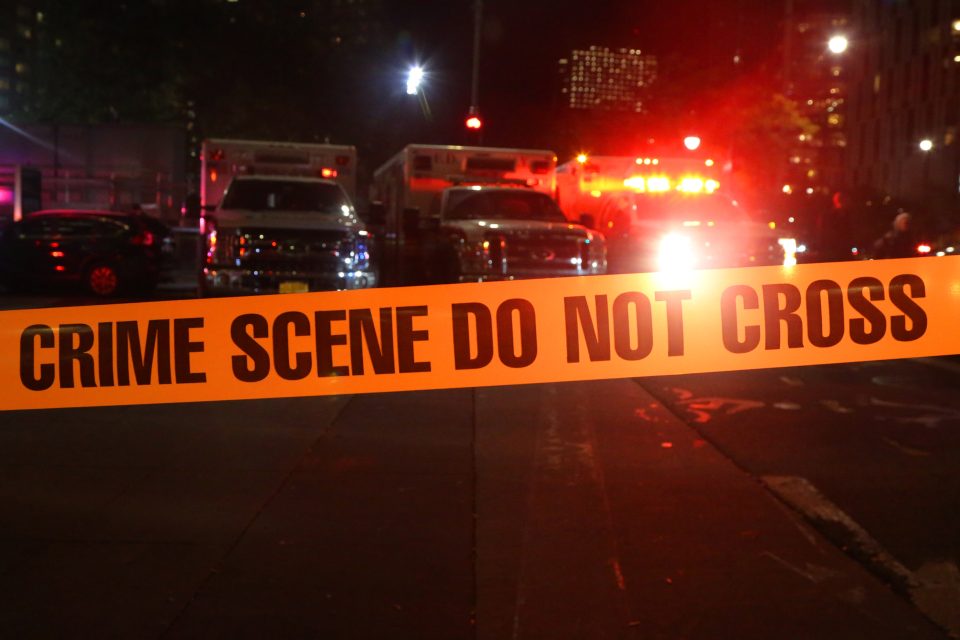 America is mourning another tragic loss due to gun violence. On Feb. 23, a gunman allegedly killed a woman and returned to the scene and killed a TV reporter covering that death. The gunman also allegedly shot and killed a 9-year-old girl before being arrested, CNN reports.
The suspect, 19-year-old Keith Melvin Moses, is currently in custody.
A shooting leaves a TV news reporter and a 9-year-old girl dead and a news photographer and a woman fighting for their lives. Watch live coverage >>> https://t.co/rnU0vC6oTn #wftv pic.twitter.com/K8ofrijCuj

— WFTV Channel 9 (@WFTV) February 23, 2023
Spectrum News 13 in Orlando identified 24-year-old Dylan Lyons as the slain reporter.
A dedicated and motivated reporter, Dylan was shot and killed while working at the scene of a homicide. Spectrum News remembers our fallen colleague. https://t.co/264x3y8Lup

— Spectrum News 13 (@MyNews13) February 23, 2023
In August 2015, a Virginia television reporter, Alison Parker, and her cameraman, Adam Ward, were shot and killed during a live report on air. Parker was also 24.
In 2015, my 24-year-old daughter, Alison Parker, was shot and killed on live television. I had a choice to retreat into my grief or honor Alison's life through action. I chose the latter. I'm running for Congress because Central and Southside Virginia need a fighter in Congress. pic.twitter.com/3Y0iTv7Blx

— Andy Parker (@AndyParkerVA) January 27, 2022
In June 2018, a man shot and killed five people at the Capital Gazette newsroom in Annapolis, Maryland, which is approximately 32 miles south of Baltimore.
Today we honor the memories of the five Marylanders killed in the Capital Gazette shooting four years ago: Rebecca Smith, Wendi Winters, Gerald Fischman, Rob Hiaasen, & John McNamara.
 
We must support & protect a free press, who put themselves at risk to bring us the truth. pic.twitter.com/KLCzc03mSX

— Senator Chris Van Hollen (@ChrisVanHollen) June 28, 2022
In September 2022, Las Vegas investigative reporter Jeff German was killed. Robert Telles, a former public administrator who German was critical of in his stories, has been indicted in the case.
Robert Telles stood Tuesday in shackles while he was charged with murder in the Sept. 2 stabbing death of veteran Las Vegas Review-Journal staff writer Jeff German, who wrote articles critical of him and his managerial conduct. https://t.co/1Khbpy6KD5 pic.twitter.com/Zli4HrsWtD

— The Associated Press (@AP) September 20, 2022
Journalists being killed is unfortunately a common occurrence overseas, more specifically in war zones, but it's a trend that's slowly become more common in America in recent years. As a matter of fact, deaths due to gun violence have increased in the U.S.. Gun homicides have increased 70% from 2011 to 2020, according to everystat.org.
The latest killing is jarring for journalists everywhere, especially for someone like Jared Oliver, a sports anchor for Orlando's ABC affiliate, WFTV.
Had a nice conversation with Joe Dzaluk, CEO/President of the @SpecialOlympics which is coming to Orlando June 5th.

We're preparing for our Special Olympics coverage as we get closer to the month of June.
📷: @JKepnerWFTV pic.twitter.com/9g6CNrddvg

— Jared Oliver (@oliver_jared) April 20, 2022
"It's difficult to watch the anxiety reporters in my newsroom have to work through," Oliver told rolling out. "Even working in sports, I always think about stuff like this, because people around you are unpredictable and you never know where their head space is. Being a journalist is dangerous. I think it always has been. That's why the job is important to communities. It has become more dangerous because of digital connectivity."
The digital connectivity Oliver refers to are the live streams and social posts where reporters volunteer their exact locations to their followers. The digital sphere has also provided a home to intense political debates among social media users.
These debates, and online conspiracy theories, peaked during Donald Trump's first presidential campaign in 2016, and during his term in office from 2017-2021. Trump rallied a horde of dedicated supporters by echoing many of their online political complaints and mainstream media skepticism with the term "fake news." Trump made the media one of America's biggest enemies.
While Oliver doesn't believe this latest attack can be traced directly to Trump, he does agree the public's skepticism of reporters has grown.
"There was and is an influence in which people do not trust the media," Oliver said. "Distrust turns into anger for some and can put journalist in dangerous situations. Anyone who uses social media has become desensitized, to everything. People no longer fear the consequences of trying to rattle, bother or threaten a journalist if there's a chance to [do so] in public. I don't know if [Moses] targeted local news partners, but it has become apparent people do not trust the news. People should always be objective [about] what they hear and read and not take it for gold. Still, though, no journalist should have their well-being at risk."