Tasha Smith is known in the entertainment industry as a multi-hyphenate. Her comedic timing is impeccable yet feels unrehearsed. Her ability to draw an audience in emotionally with a dramatic role is unmatched. She can also tap into that place of brokenness and pain as a Black woman — which too often is labeled as defensive and abrasive. And whether her roles make you smile, laugh or want to shake some sense into her, ultimately you can't help but love Tasha Smith.
There is an aura about this Jersey girl that makes you feel like you want her as a best friend, a confidante and your ride or die. No matter how successful and impressive her body of work, when you listen to her speak in an interview or observe her interacting with her thespian colleagues, there is an undeniable likability factor that makes it easy to visualize grabbing a martini and laughing your problems away with this sassy and spirited sister. While laughing during an interview with Michelle Buteau, creator and writer of the new fashion-forward series, "Survival of the Thickest," it's clear that Smith is and will always be a fan favorite, bringing that familiar flare to her character Marley, a confident bisexual woman committed to pleasure regardless of the source. After honing her talents behind the camera for the last few years, Smith is returning to the screen and calls  "Survival of the Thickest" an answer to a prayer.
"Directing is much different. You're behind the camera with your hair up, walking around in a pair of Birkenstocks and people don't always know that it's your work when they watch the show or see the movie," she explains. But her directorial projects have kept her connected to the culture with productions that are shaping the social narrative around urban culture.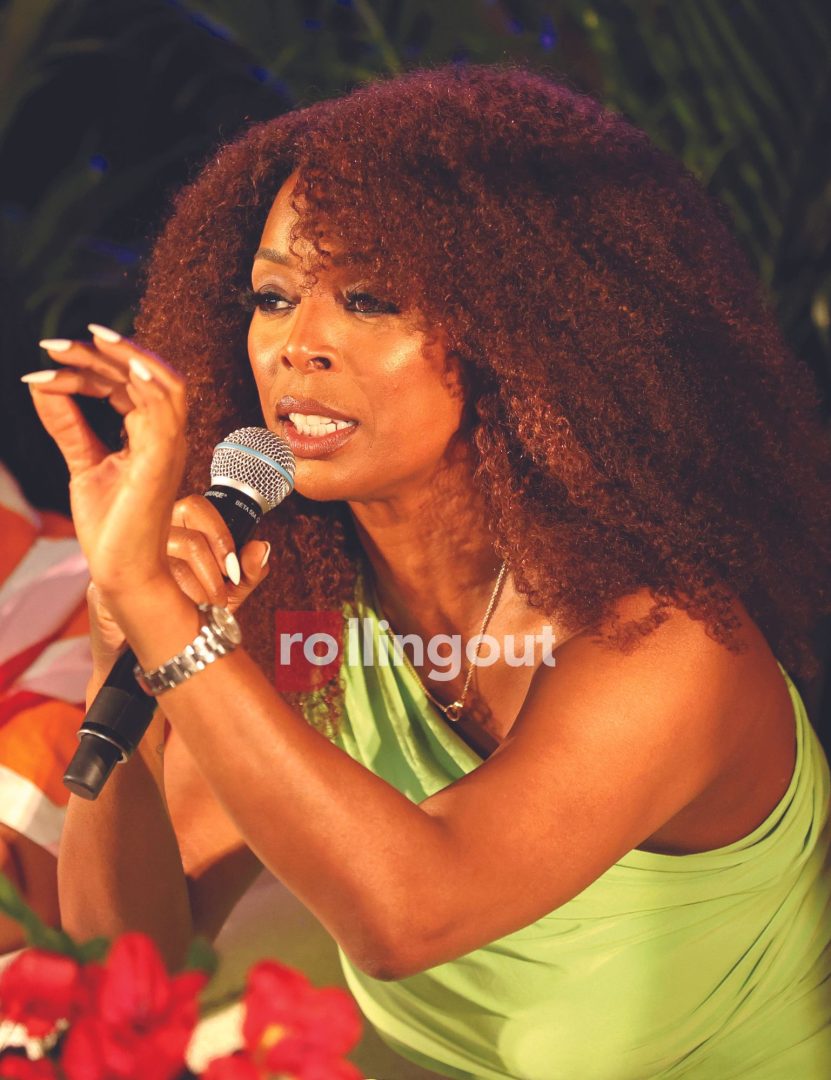 Smith directed "When Love Kills: The Falicia Blakely Story" a TV One thriller starring rapper Lil Mama, actor Lance Gross and boxing champion Floyd Mayweather. She has also directed episodes of "Star," "P-Valley," "BMF," the re-oot of "Bel-Air," and "9-1-1″ featuring award-winning actress Angela Bassett.
While Smith remains devoted to directing, she admits she wanted to return to acting and shore up her relationship with fans. "I enjoy playing roles that people connect with and feel like they know the characters. I was praying for the right opportunity and when Michelle [Buteau] called me with this project, It was the answer to that prayer," she says.
"Survival of the Thickest" was also a godsend for Buteau, a comedy writer and actress who was seeking the appropriate platform to share the story of a plus-size woman of color who wasn't just a sidekick to a slender main character. Buteau says she wanted to create a show with real women with real lives that others could relate to, and one in which the plus-size characters weren't agonizing over losing weight but instead appreciated their bodies and expected others to do the same. "Yes, we see plus-size women enjoying sex and being celebrated in a main role, because it's time," Buteau says.
Understanding representation matters at every intersection, Smith's character Marley is an out bisexual woman, which was a very new experience for the veteran actress. "Until this role, I'd never kissed a girl, had a threesome or anything like that, so this was all new for me. I was nervous, because [I'm] always nervous doing intimate scenes with people [I] don't know. In times past, I would just get with the guy before the scene and get the first kiss out of the way so it wasn't so awkward. I didn't do that this time," Smith laughs.
"Playing Marley has taught me so much about how some people are living. It surprised and saddened me to see some of the comments once the show was announced. I never knew how hateful some people could be just because of the way someone else loves or the choices they made in their life. It sickened me to get a glimpse at the struggles someone like my character has to endure today. I feel like I put so much into this character, specifically for all the other Marleys out there that haven't been accepted or celebrated," Smith explains.
The accomplished actress also admits that playing Marley has been a liberating experience for her. "I grew up in a very religious environment and I've been on a journey of freeing Tasha. If you see how I'm able to love and celebrate others, it's because this is what freedom looks like. Love is for everyone, regardless of your age, background or sexual orientation. I can't wait for next season so I can have the opportunity to do some more sex scenes with some beautiful women," Smith laughs.
"Survival of the Thickest" premieres July 13 on Netflix.
Photography  provided by Netflix