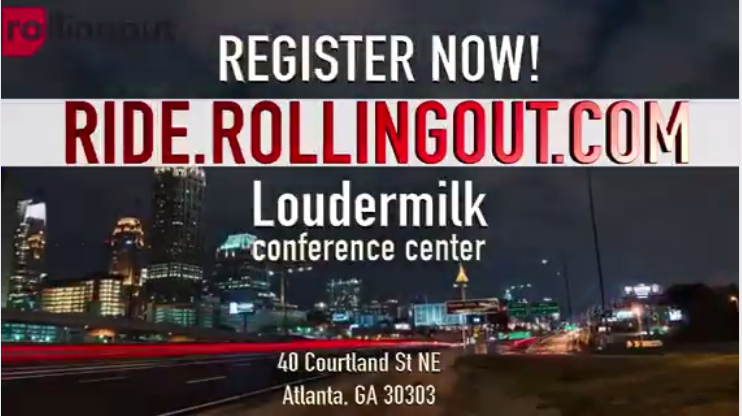 Rolling out's first ever RIDE Conference is just a few days a away. Here are all the details you need to make this conference experience amazing and memorable.
Checking-In
Doors open to attendees at 8:00am on Friday, September 22; and 8:30am on Saturday, September 23. Programming begins at 10am on Friday. A Continental Breakfast will be served on Saturday; opening remarks begin at 10:30 a.m.
Registration
Report to the Registration desk for your tickets to RIDEcon17 from 8am to 4pm each day. Please bring your government-issued photo ID each day of the conference.
Lost Badge Fee
Don't forget your badge every day – there is a $25 reprint fee for lost or misplaced badges.
Venue
RIDEcon17 will be held at the Loudermilk Conference Center located at 40 Courtland St NE, Atlanta, GA, 30303, United States (hyperlink to google maps).
Parking
Loudermilk Conference Center parking deck is half price each day, $8, for RIDEcon17 attendees with validation. Parking tickets can be validated at the registration table.
RIDEcon17's location at Loudermilk Conference Center is great because it is close to public transit and easily accessible via any shared ride service. Click on this map for parking lots and transit stop locations. We strongly encourage you to take transit or ride-sharing service each day of the conference.
Public Transportation
Take MARTA and get off at the Peachtree Center Station, take the set of escalators to Ellis Street. Once you get to the street level, you will see the Georgia Pacific Building on your left. Cross in front of Georgia Pacific Building and take a left onto John Wesley Dobbs Avenue. At the first traffic light, go right onto Peachtree Center Avenue. Walk on Peachtree Center Avenue and make a left between The Woodruff Volunteer Center parking deck and The Woodruff Volunteer Center (United Way Building). The Loudermilk Center for the Regional Community will be on the left facing The Woodruff Volunteer Center (United Way Building).
Any questions? Email [email protected]
Women's Empowerment Luncheon
A highlighted networking event, check out the Women's Empowerment Luncheon on Saturday from 12:30pm – 2:00pm. All female attendees of RIDEcon17 are welcome.
What is included in the cost of registration? Are meals provided?
With a full registration, you can choose from 30+ educational breakout sessions to attend on Friday or Saturday, Sept 22-23, 2017.
Full registrants are welcome at all RIDE receptions, but there are some private and corporate receptions scheduled during the conference as well which are by invitation only and are exclusive to select VIP attendees.
SCHEDULE – If you have any other questions, check out our SCHEDULE page.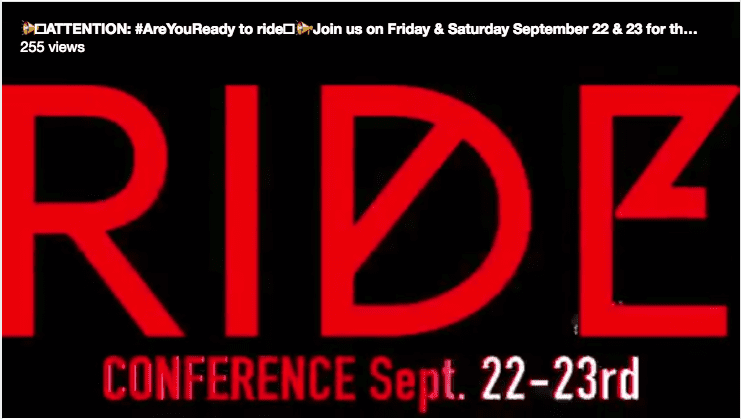 Calling all Atlanta-area college students: RIDE with us Sept. 22-23
RIDE 2017: A 2-day event; learn how to break into the entertainment business
Why powerful women should attend the RIDE conference in Atlanta
RIDE Conference – Disrupt 101: How to break into the tech business in 2017
Top 7 reasons to attend RIDE's inaugural conference, Sept. 22-23 in Atlanta
Leading man Laz Alonso to host acting auditions at RIDE Conference in Atlanta