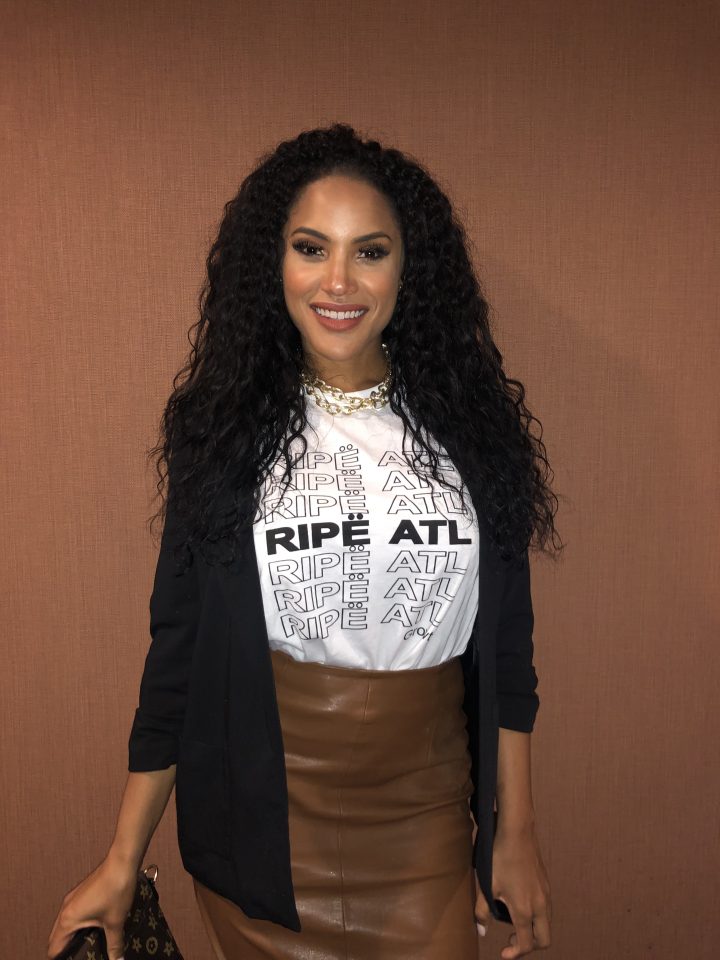 Brown-Forman is one of the largest American-owned spirits and wine companies in the country and globally. Jasmine Lynch is the bourbon brand champion for Brown-Forman's premium whiskeys. We caught up with her at the Gentleman Jack Spirituous celebration of International Women's Day in Atlanta, where she shared advice on achieving success in business as a minority in the industry. 
What do you do in your role as the bourbon brand champion for Brown-Forman?
I localize our national brand initiatives and make it Atlanta. I tailor it to this market so that I can educate and brand and make it more relatable to the Atlanta consumer.
How would you describe the Atlanta consumer?
I feel like it's changing every few months. We have a lot of people from all over the country and all over the world. It's still the South at the end of the day, so I feel like a lot of our brands resonate with them. Tradition and history, I feel like people really appreciate that. Jack Daniels and Brown-Forman, in general, have a lot to say about that. It's been a lot of fun educating consumers, doing tastings and activations.
How did you become a brand ambassador for Brown-Forman?
I made it happen on my own. I met the girl who was in the position before me. I saw that her position was available because she had been promoted. I did my research and I reached out to the CEO of the marketing agency and the human resources team. I went through a pretty rigorous interview process. It took several months, I went through about six rounds of interviews and they did a thorough background check. I was in the hospitality industry since my junior year of college, but it has gotten me to this point now.
As a minority woman in a male-dominated industry are there and hardships that you've encountered?
The consumers are definitely men, so I have to tweak how I present the products and relate to them. I point out that there are a lot of women in leadership in this industry. Our scotches are Rachel Barrie. She's our master blender. She creates our whiskey. Our master taster for Old Forester is Jackie Zykan and the assistant master distiller of Woodford Reserve is Elizabeth McCall. There are a lot of women in high positions [in this] industry, so I feel like that should encourage and empower others to not feel intimidated.
What advice do you have for someone who wants to follow in your footsteps?
Keep pushing and keep networking. You never know who you'll meet. Always stay ready and prepared. Keep branding yourself — especially in this day and age. People younger than me are on social media and they are good about their personal branding. It is important because people look at that. Don't ever burn any bridges. Relationships probably play the biggest part in being able to get you somewhere.