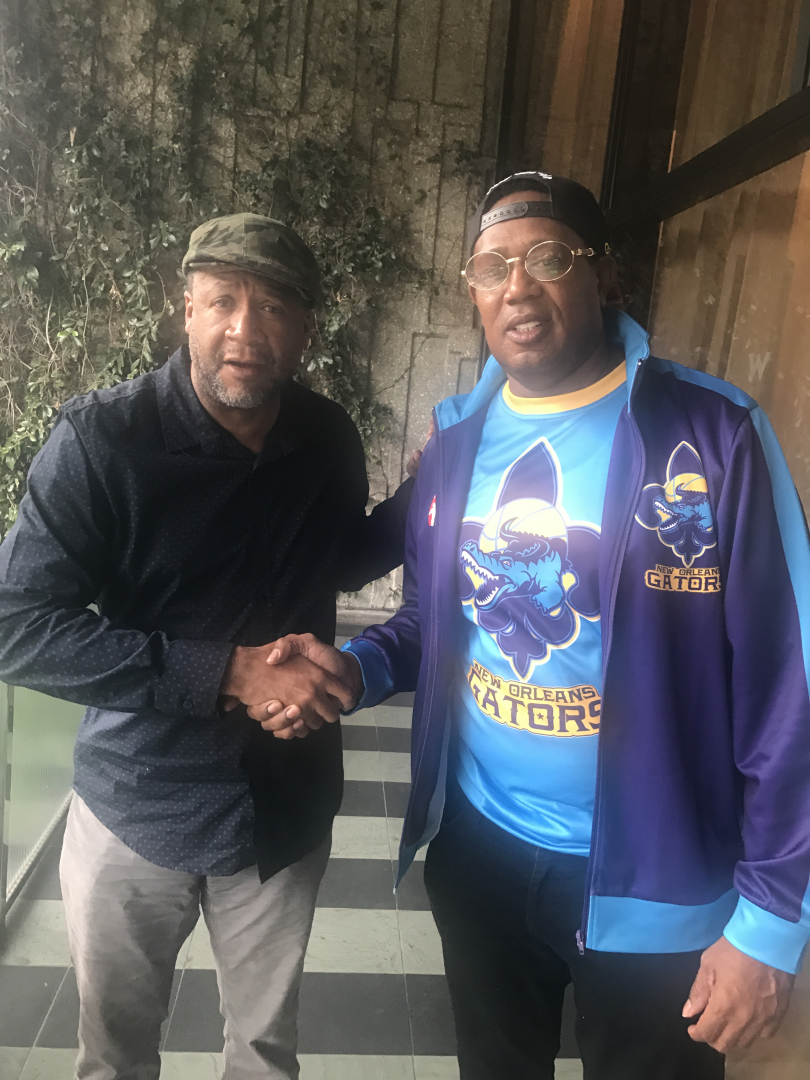 The Rolling Out Innovation Digital Entertainment Conference (RIDE) is the city's first ever film, TV, gaming, music and digital media summit and the ideal platform to meet and engage with the power players. Dubbed #RIDEcon17, it will gather brilliant and bright innovators, elite speakers, key industry influencers, nascent entrepreneurs, investors and hackers. It also presents an opportunity to demonstrate that our true strength is in our networking, exchanging ideas, methods of doing business and connecting with our higher selves. This is highlighted in the overall theme of the conference, connecting networking skills to thoughts and success. RIDE will also showcase a hackathon in partnership with Amplify 4 Good, featuring a cash prize.
In addition to attracting sponsors who understand the vision and evolving needs of the community, we sought to highlight individuals who are making a difference in the community and within their individual disciplines, including business, art, entertainment and technology.
Further, the inaugural event will also feature a highly vetted and curated list of speakers from within the community, those seeking to connect with established brands and knowledgeable leaders. For example, the vision is to connect the next app developer with a top CEO like Apple's Tim Cook. There will be investment bankers on hand to educate participants who want to know how to raise capital in both the public and private market. In addition, we've also ensured that there will be a number of top women CEOs and leaders on hand to inspire and inform those in attendance.
Of course, this is necessary today. So many young minds seek guidance in their entrepreneurial and professional endeavors. Having had the Obamas as an example in the White House, many are inspired to take charge and pave their own way.
At #RIDEcon17, we will announce a new media partnership between Steed Media Group/rolling out and Bobbcat Films, which is founded by event speaker and NAACP Image Award-winning film and TV producer, Roger M. Bobb.
Bobb says, "I'm thrilled to engage in a partnership with rolling out and Bobbcat Films. The rolling out brand has long been synonymous with mixing social consciousness with cutting-edge information and entertainment. We are excited to partner with rolling out as the brand continues to innovate with RIDE. Rolling out's local broadcast channel will create opportunities for talent and new content as we will host national and local talent auditions together in the future."
In addition to corporate sponsors including Microsoft, HBO, Morgan Stanley the Atlanta Hawks and McDonald's, the conference will feature Master P, a music mogul and community change agent who is willing to share his expertise; Grammy Award-nominee and techpreneur Ryan Leslie; sought-after UX designer Adrian Franks; Everette Taylor, CMO of startup SKURT, an on-demand car mobility service; award-winning author Enitan Bereola II who's consulted and partnered with 20th Century Fox, Apple, Facebook, Salesforce, Visa and LinkedIn; critically acclaimed author and economic activist Maggie Anderson, who leads the self-help economics movement uniting business owners, consumers, corporate and community partners, among others showcasing strategies and opportunities in film, TV, gaming, music and digital media.
RIDE is a movement where companies like Toyota, our presenting sponsor, have stepped forward within the community to remind us to keep moving and is set to make a major shift in how the next generation of African Americans gets to where they're going.
Mia Phillips, national manager of brand, multicultural and crossline marketing strategy for Toyota says, "Toyota is proud to partner with rolling out to sponsor its RIDE Conference — a dynamic event that celebrates innovation and thought leadership. At the end of the day, although we're in the business of making great cars and trucks, we are also very passionate about applying and sharing our know-how in ways that benefit people, the community, and our planet in order to build a better tomorrow."
RIDE is a celebration of progressive thought leaders. It is a platform for innovation that rewards progress, helping to make ideas a reality for a better future.