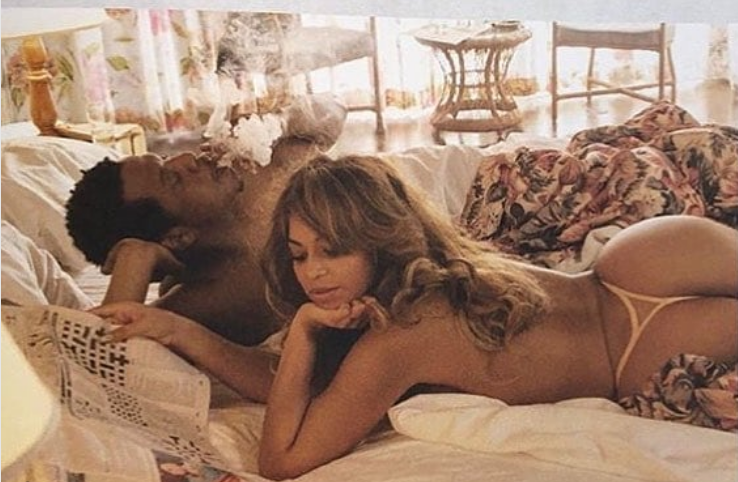 Fans were getting more than they could have possibly asked for when Jay-Z and Beyoncé fired off their highly anticipated On The Run II Tour that commenced in the U.K.
Many fans are being greeted to much more than a spectacular stage show. The couple is distributing a tour book to accompany the international extravaganza, but one photo in particular has people doing doubletakes.
The particular photo in question that is racing through the internet features Bey and Jay in intimate, sensual photos while in bed. In the first one, Jay is shirtless while puffing on a cigar while his pop goddess wife, Bey, is topless and only covered in a tiny thong while reading the newspaper.
Most fans are shell-shocked because Queen Bey and Hov are notoriously private and employ a plethora of safeguards to wall their home life off from prying eyes.
One shocked fan who posted the photo on Instagram commented, "Dear #Beyonce: I was not ready!!! #BreakfastInBed #JayZ #OnTheRunTourBook."
Another photo that shows both Bey and Jay in their birthday suits, with the Jigga Man holding onto his queen's naked body surfaced.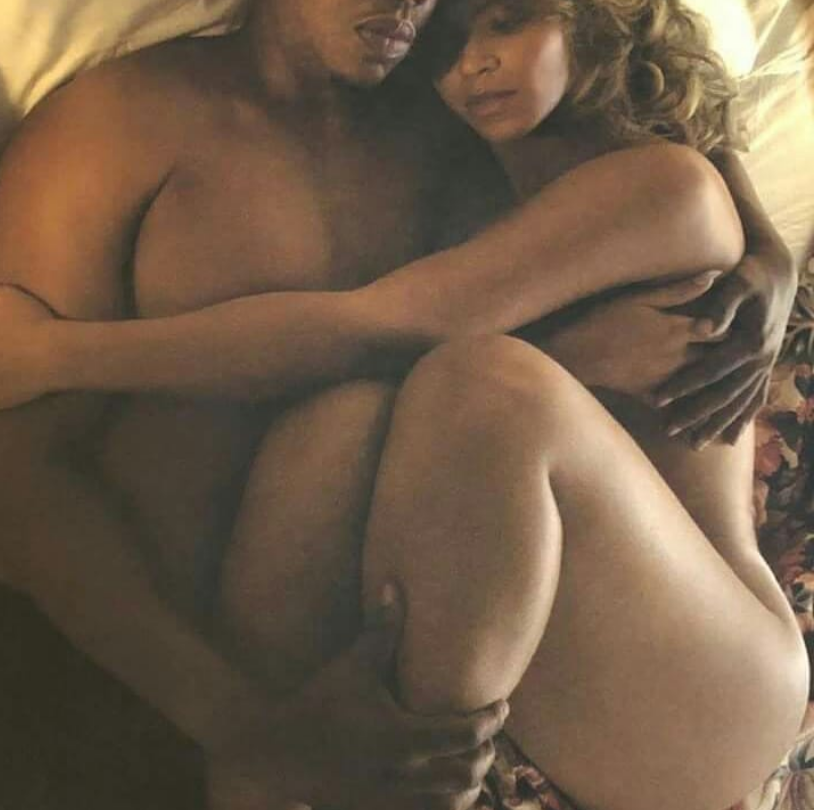 The seismic tour kicked off in Great Britain and stopped off on June 6 in Cardiff, Wales. The Jay-Bey camp offered fans free tickets as a reward for doing charity. After today's show in Glasgow, the couple has 13 more shows in Europe before they bring the showstopping concerts to the United States.
Jay and Bey are signed up to do 21 more shows in cities like Philadelphia, Boston, Chicago, Detroit, Atlanta, Miami, New Orleans, Houston, Los Angeles and more. Reportedly, DJ Khaled will join the show on the second leg of the tour.
"Hitting the road with @S_C_ and @Beyonce in North America for the #OTR2 tour!! #BLESSUP #FANLUV," he recently posted on Twitter.